In the advanced era of today, there are consistent technological innovations in the automobile field to make the lives of commoners easier. The two-wheeled vehicles have always been a matter of concern among people, and they carry the risk of life-threatening accidents. To deal with this problem, technology has now invented two-wheelers with self-balancing features that will reduce these risks to a great extent. Below are a few self-balancing scooters and bikes that are grabbing attention of people in Indian market and global:
Table of Contents
Top Self Balancing Scooters List
1. Liger X E- Scooter
A Mumbai-based startup with the name of Liger Mobility launched the world's first extraordinary Liger and Liger X+ self balancing scooter in India at the Expo with a specialty. The Liger is a scooter that is designed with the latest technology. It uses AI algorithms to dynamically shift the center of gravity of the scooter to ensure balance. The self-balancing mode remains enabled for up to 5 to 7 kmph, increasing riding comfort. The system goes into standby mode after the 7 kmph threshold and reactivates itself again at a lower speed. The price of this self balancing scooter has not been disclosed yet.  The main features of the Liger X are as follows: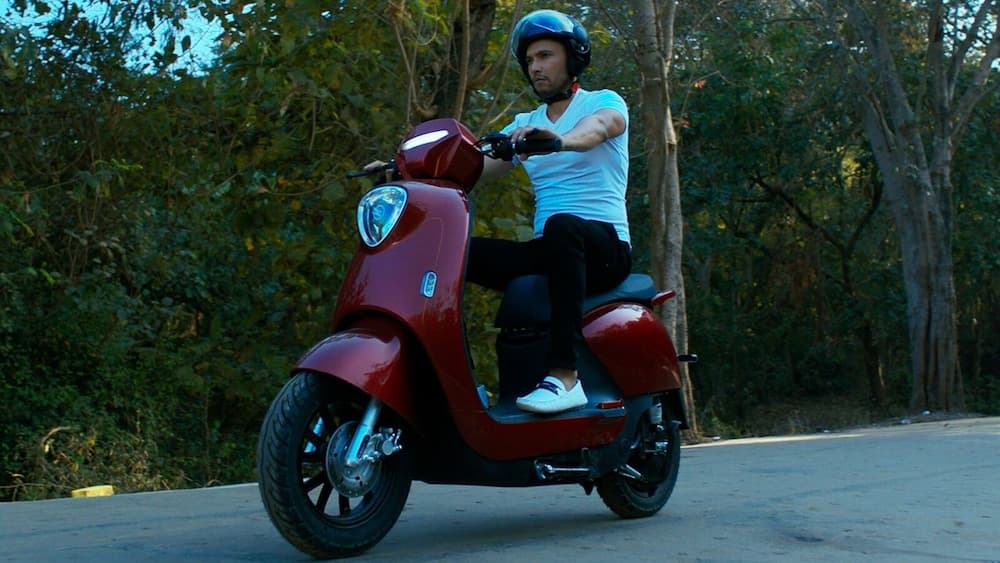 65 kilometers per hour top speed
LCD Display
Auto Balanced reverse mode
Real Life City Range of 60- 80 km and
Auto – Balancing ( 2 riders upto 150 kg)
Liger X E- Scooter around Rs 1.7 lakh in India & It would be priced at around $2,200 USD.
2. Liger X+ E- Scooter
The Liger X+ E-Scooter is the second generation of the Liger X. Its features are similar to its predecessor's, though the price of this self-balancing scooter has not yet been disclosed. The only differences are a few additional features, such as: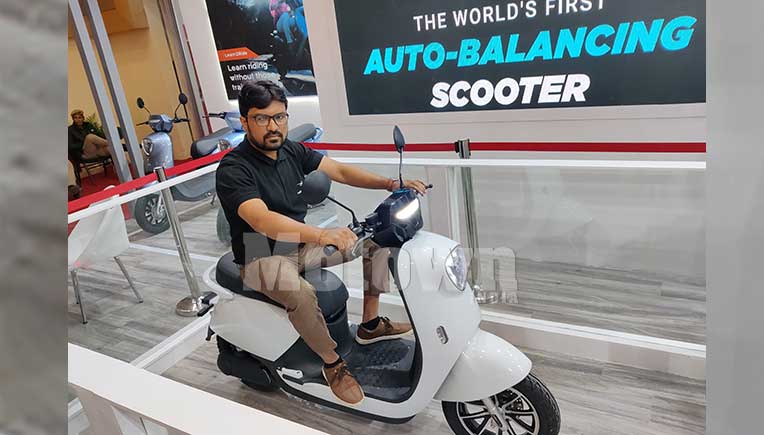 Auto balanced reverse mode
Real Life City Range (100 – 125 km)
Auto Balancing (2 riders upto 150 kg)
TFT Display
Learner Mode
80 Kmph top speed
3. IGowise BeiGo X4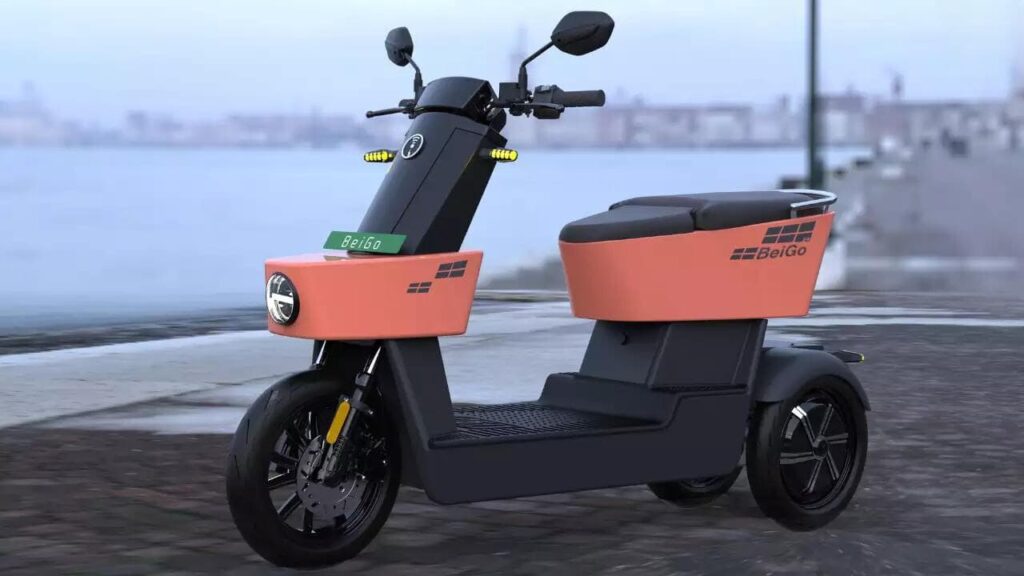 This is another self-balancing scooter that will be launched on the market and is said to have a 150-kilometer range and huge boot space. It will have the features of a collision detection alarm, data-driven riding pattern detection, ADAS, and many more similar ones. The price and launch date have not been disclosed yet.
4. Motors' RYNO Self balancing Scooter: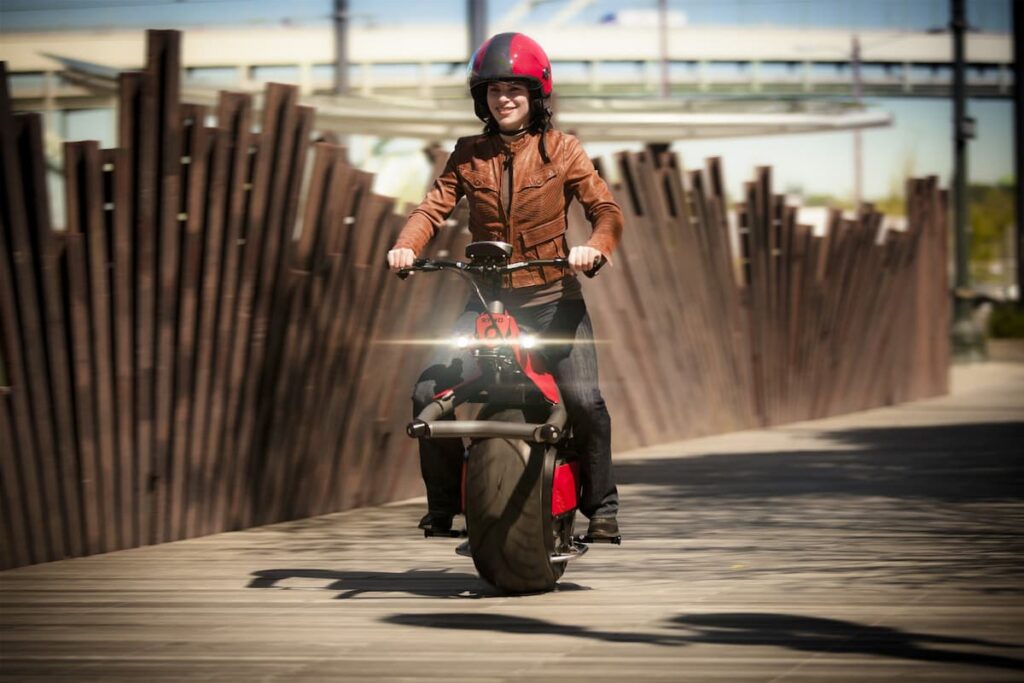 A unique, American single-wheel, electric bike that operates like a Segway. It's lightweight, space-efficient, and self-balances with a gyroscope, offering a 24km range and 16km/h top speed.
Top Self Balancing Scooters
5. Yamaha Motoroid 2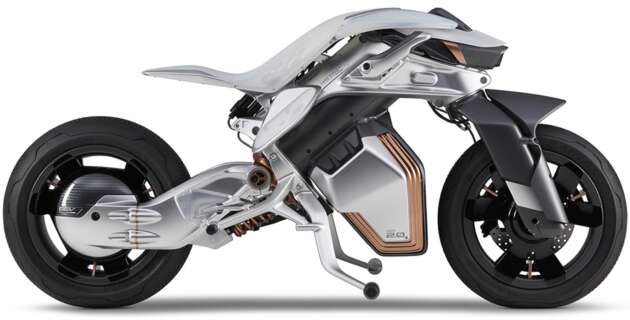 Yamaha Motoroid 2 is another new launch of a self-balancing bike. It is designed with an AI feature to let the bike balance itself, making it easier for the riders. It has a face recognition feature. It also consists of the Active Mass Center Control System, where the bike's battery and the swingarm move together to maintain the balance of the bike. With advanced features like face recognition and hand signals, the rider can ask the bike to follow them. The launch date and the price of this bike are not yet disclosed, but soon they will be.
6. Honda Motorbike Riding Assist
Honda's Riding Assist (2017): Unveiled at the 2017 CES, Honda's concept differs by not using gyroscopes. Instead, it employs technology from the Asimo robot and Uni-Cub scooter, balancing the bike at low speeds through steer-by-wire and an adjustable front rake.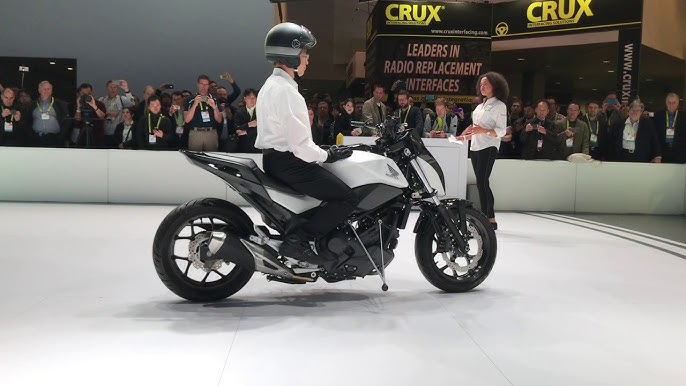 The Honda motorbike riding assist is one of the most useful and advanced inventions of the modern era. It is designed in a way that allows the motorbike to auto balance in place with or without the rider. The features of this bike consist of automatic braking, acceleration, and steering control to make the ride easier for the rider. Riding assist combines the bike with LiDAR, GPS, and a communication system. It allows the bike to switch between autopilot, cruise control, and more. One of the specialties of this bike is that it will be able to intervene in the middle of the ride when needed if the rider fails to react to obstacles or situations. The price and launch date haven't been disclosed yet.
Read more: – Honda SC e: Electric Scooter Showcased
7. Lit Motor Zero 1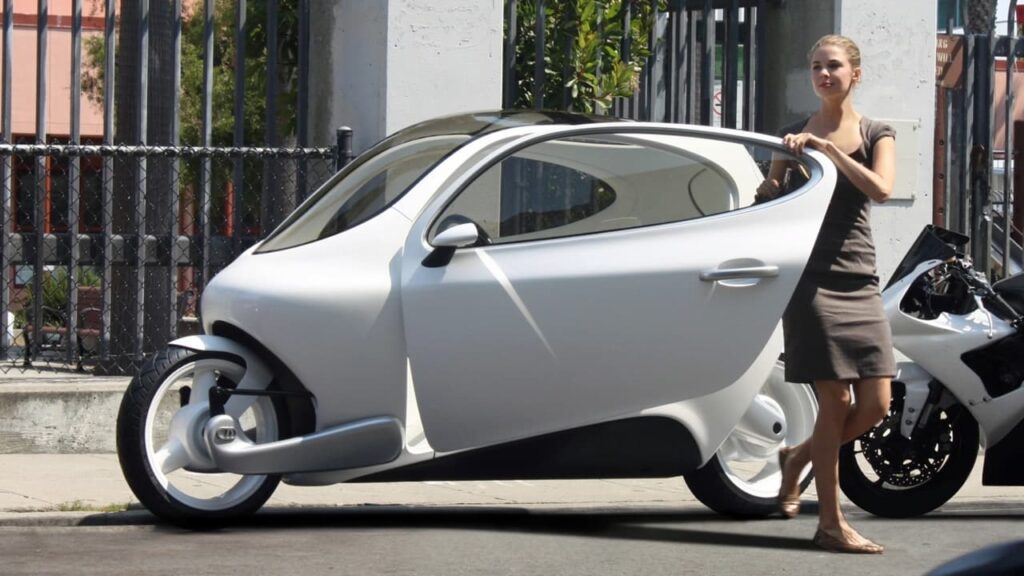 Lit Motor Zero 1 is a two-wheel electric motorcycle that is enclosed by two single-gimbal control moment gyroscopes powered by lithium-ion phosphate batteries and regenerative brakes. It consists of a battery of 18650 created with a range of 275 km, a charging time of 240 minutes, and a power of 40 KW (53.6 hP). The price of this automatic balancing bike and the launch date have not been disclosed yet.
Read more: – Rivot NX100: First Electric Scooter Offers Range 500 KM
8. BMW's Vision Next 100: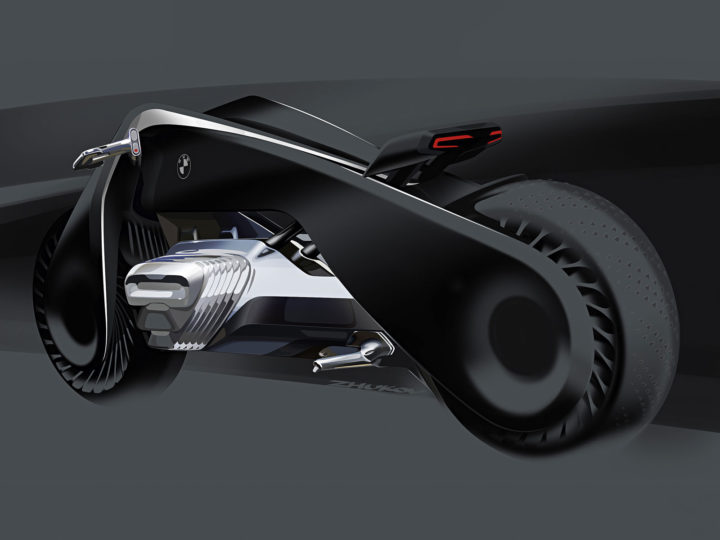 BMW's futuristicVision Next 100 concept envisions a century ahead with its self-balancing technology eliminating the need for protective gear. This concept bike balances itself to ensure rider safety.
9. Thrustcycle's GyroCycle (Release Year TBD):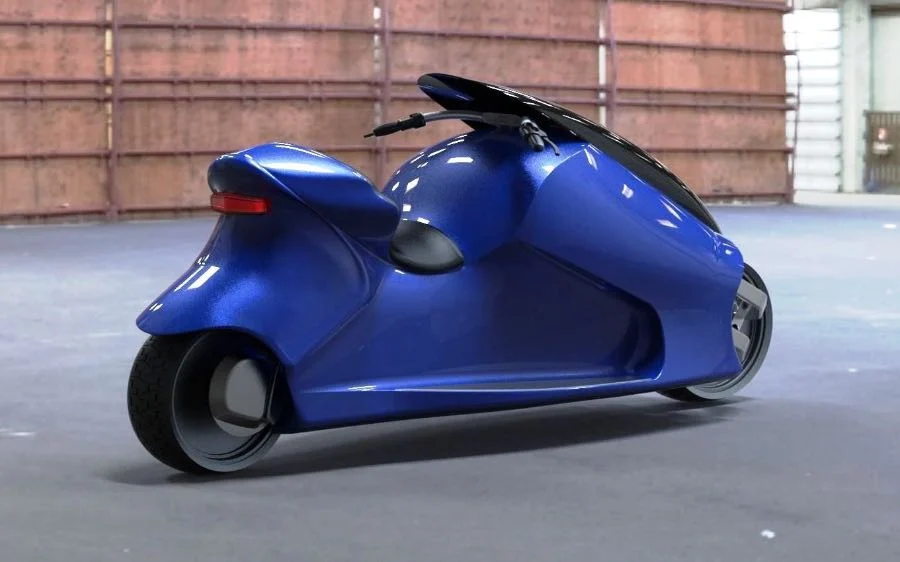 This upcoming self-balancing bike from Hawaii is powered by an 8500-watt electric motor, offering a 129km range and 120km/h top speed. Unlike the enclosed C-1, it keeps the rider exposed to elements.
10. Lit Motors' C-1
This Beijing-based innovation combines the agility of motorcycles with the stability of cars, thanks to two gyroscopes. It's a fully enclosed, two-wheeled vehicle with a steering wheel, climate control, and doesn't require feet stabilization when stopped.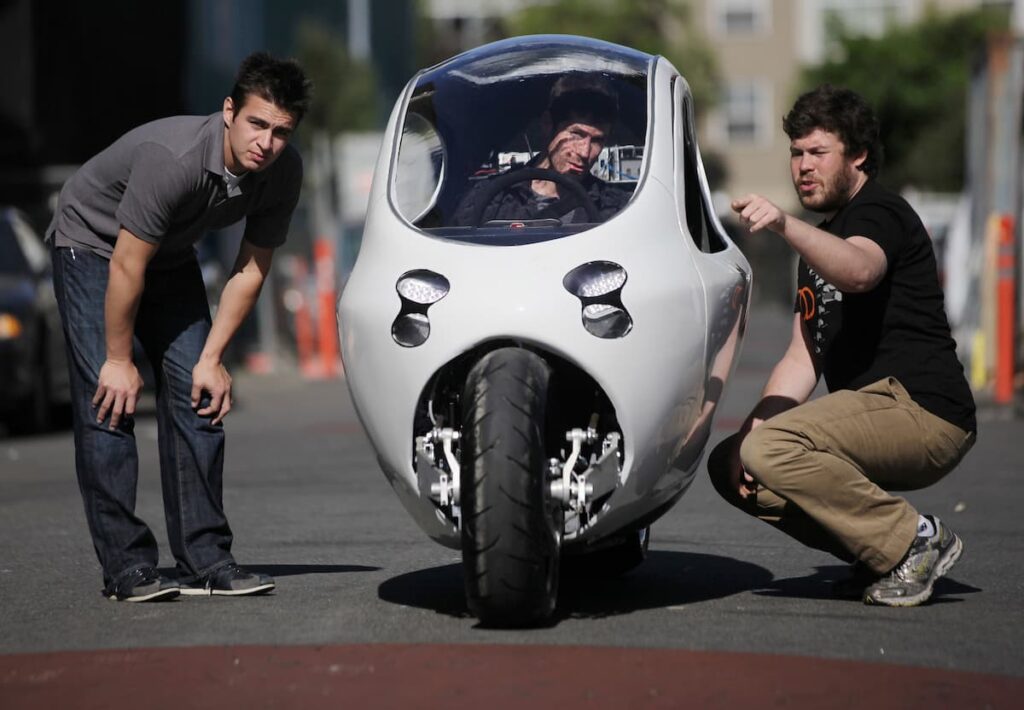 Electric Self-Balancing Scooters
via @FrRonconi#ElectricVehicles #Autonomous #AI #ArtificialIntelligence #Automation #Transport #Sustainability

cc: @maxjcm @pascal_bornet @marcusborba pic.twitter.com/v2vqPRIl9x

— Ronald van Loon (@Ronald_vanLoon) October 23, 2023
Meet the future on two wheels! 🏍️
Yamaha Motoroid 2 is changing the game with cutting-edge self-balancing technology. Are you ready for this ride? 🤖 https://t.co/euq9JaNKKL#YamahaMotoroid2 #FutureOfRiding #TechOnWheels #YamahaRevolution #BabarAzam #INDvsENG pic.twitter.com/GxaSc1PWTC

— The Journal Bharat (@JournalBharatIN) October 25, 2023
These new bikes and scooters are an example of new technological innovation inventions that will make two-wheeler rides safe and easy for the riders. With the Al system there for the rider's safety, it would improve the risk of accidents, and the feature of learner mode in liger x and liger x+ would help the beginners practice and learn riding without any outside assistance. All these new inventions would make the lives of commoners easier.
Read more: – Ola Electric Adventure Bike