Liger Mobility is a Mumbai-based startup that has developed the world's first self-balancing two-wheeler scooter called Liger X.
Liger X will revolutionize the electric vehicles market for all the newbies who want to learn the two-wheelers but are too afraid to try.
The Liger Mobility is founded by Vikas Poddar, an IIT Madras graduate and MBA from ISB, and Ashutosh Upadhyay , an IIT Kharagpur graduate. According to the founder, the main goal of Liger Mobility is to make learning easy and secure with its advanced self-balancing technology.
Vikas Poddar and Ashutosh Upadhyay both started to work on the startup and technology in 2019. After three years in January 2023, Liger Mobility unveiled its first two prototype models Liger X and Liger X+ at the Auto Expo 2023.
Liger X: World's First Self-Balancing Electric, particularly emphasizing its liquid-cooled batteries, cell balancing, thermal runaway protection, suitability for Indian conditions, and its robust Battery Management System (BMS).
Liger X
Liger X is a Liger Mobility self-balancing scooter that claims a top speed of 65 km/h with a range of 60 km after a full charge up to 80km. Liger X has some advanced features that are way ahead then current electric scooters in the market. Some of them are: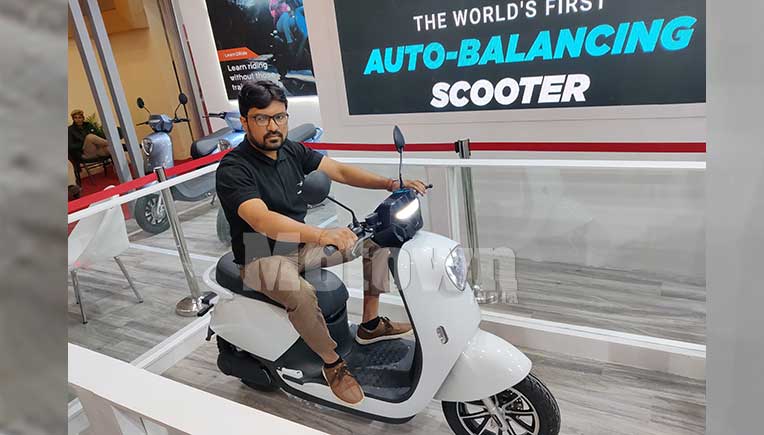 Removable battery backpack with 3 hours charging time
Auto-balancing (2 riders up to 150 kg )
Feet on the footboard (no need to put your feet down during traffic or driving halt)
Reverse mode (you can reverse like a car, no need to put your feet down)
Learner Mode (Its self-balancing technology allows learners to learn EV faster than the traditional method)
LCD Display
Read more:- Top 10 Self Balancing Bikes and Scooters
Liger X+
Liger X+ is an advanced model of the Liger Mobility self-balancing scooter with all the Liger X features plus some additions. This advanced model comes with a top speed of 80 km/h and offers a range of 100 km after full charge. Here are the specifications and features of the Liger X+ self-balancing scooter.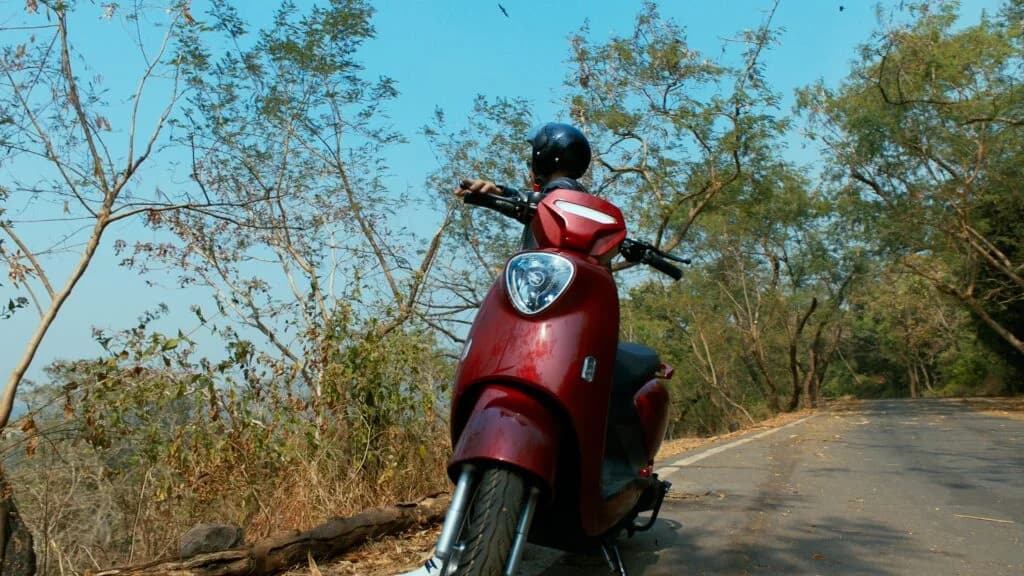 Including Liger X advanced self-balancing features
TFT display
Range of 100 KM
Turn by navigation
Like to now: – Rivot NX100: First Electric Scooter Offers Range 500 KM
Liger Mobility scooter price and share
Liger Mobility is a private el\ectric vehicle company and according to the Economic Times, "Company's authorized capital stands at Rs 1.0 lakhs and has 1000.0% paid-up capital which is Rs 10.0 lakhs."
Liger X is the standard version of the Liger Mobility scooter and its price is up to Rs 90,000. The Liger X+ is the advanced version and its price is yet to be announced. However, the Liger X+ price will go up from INR 1.70 Lakh to INR 1.90 Lakh.
See more : – Electric Scooters in India Under 50000
In short, Liger Mobility self self-balancing technology will change the two-wheeler market, especially in electric vehicles. Liger Mobility will soon upscale its EV production with the help of established manufacturers.