Electric scooters are booming right now in India. Due to their petite look, style, agility, and quick maneuvering, people are taking more interest in electrical vehicles.
Indian consumers are heading toward the electric scooter because some of its qualities are way more efficient than those traditional, heavy scooters. EVs are lightweight, with lots of boot space to put all your groceries, low-cost maintenance, easy to handle in traffic, and park easily.
So in this article, we will talk more about the India's highest selling electric scooters in 2023 and look into more details of the Top five electric scooters.  
Highest Selling Electric Scooter in India 2023-24
| | | | | | |
| --- | --- | --- | --- | --- | --- |
| Names | Range (Full Charge) | Top Speed | Battery Capacity | Charging Time | Starting Selling Price |
| Ola S1 Pro | 195 km | 120 km/h | 3.97 kWh | 6.5 hrs | INR 1.4 Lakh |
| TVS IQube Electric | 100 km | 78 km/h | 3.04 kWh | 6 hrs | INR 1.25 Lakh |
| Ather 450X | 150 km | 90 km/h | 3.7 kWh | 8.36 hrs | INR 1.38 Lakh |
| Ampere Magnus EX | 80 km | 50 km/h | 2.29 kWh | 6-7 hrs | INR 98,900 |
| Hero Vida | 110 km | 80 km/h | 3.94 kWh | 6 hrs | INR 1.4 Lakh |
Read More: Top 10 Electric Scooters in India Under 50000
Ola S1 Pro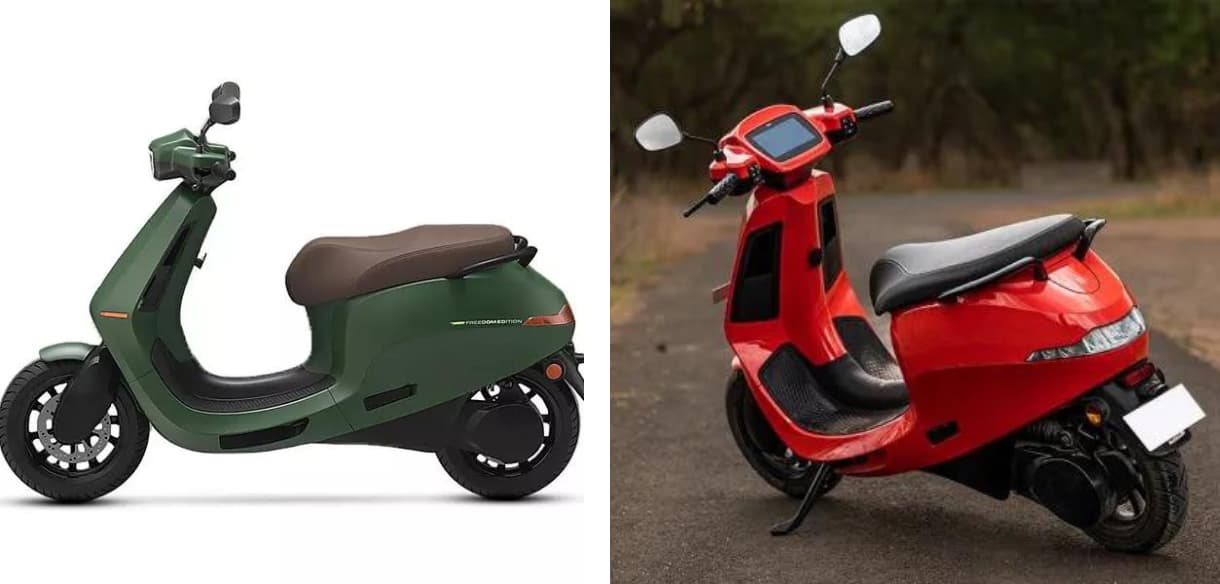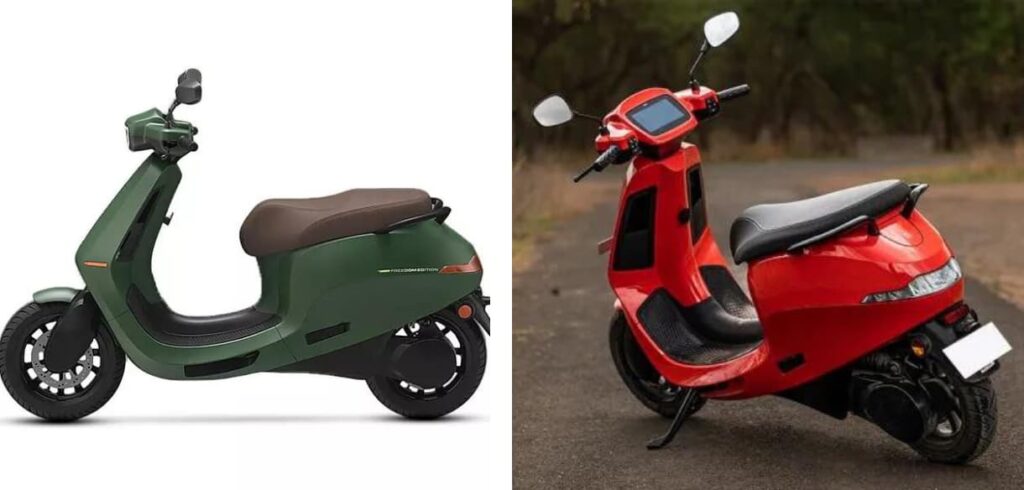 Ola S1 Pro is one of the no. 1 electric scooter in India right now. Ola, a Bengaluru-based company, also holds the title of fastest ES with 120 km/h top speed and has a 195 km certified range in India. Ola s1 pro comes in a 3 variant range of prices of Rs. 1.39 Lakh to Rs.1.47 Lakh.
Know : Ola Electric Scooter Battery Price Of S1 Pro, S1 Air, & S1 X and Warranty
Ola also claimed that they sold more than 1,02,387 units of electric scooters from January 2023 to August 2023. It Has become the most wanted electric scooter in India right now and offers only three variants Ola S1 Air, S1, and S1 Pro.
See Also: Ola Adventure Bike Price, Top Speed
TVS IQube Electric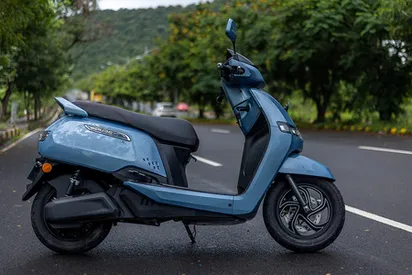 TVS Motors also entered the electric scooter market realm in 2020. TVS sold its latest model IQube electric 50,000 units in just eight months and became the second highest-selling electric scooter in India. In 2023, more than 402,553 units of TVS IQube have been sold out.
Also Read: Rivot NX100 vs Ola S1 Pro, Ather 450X, and TVS IQube
TVS IQube has a top speed of 82 km/h and a range of 145 km, provides mobile connectivity, LED headlamps, TFT Cluster display, and maximum driving comfort.
Ather 450X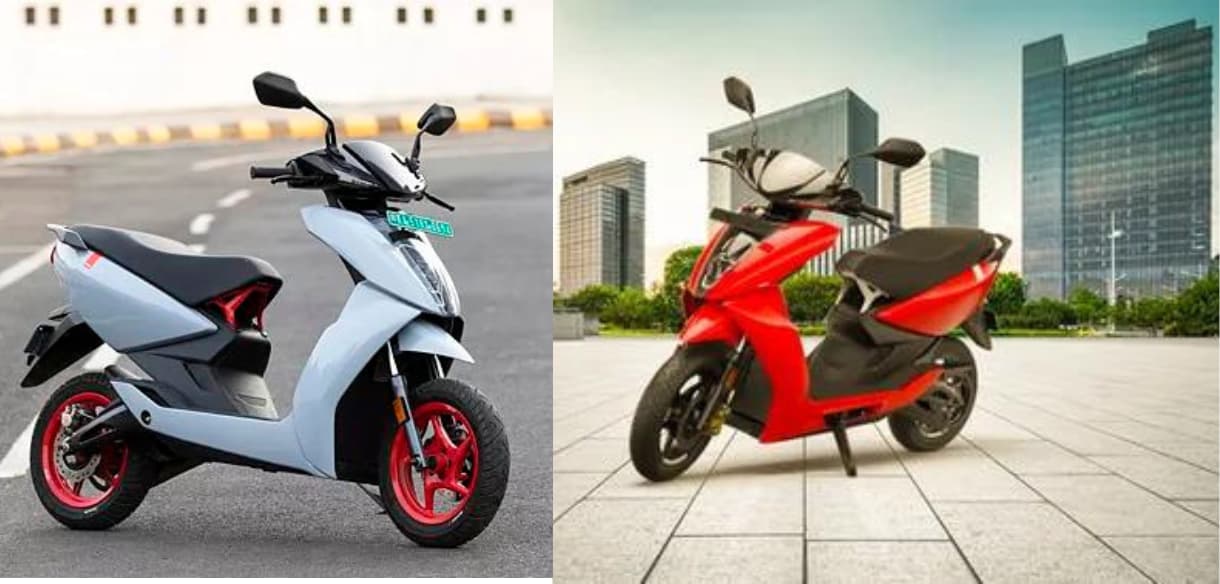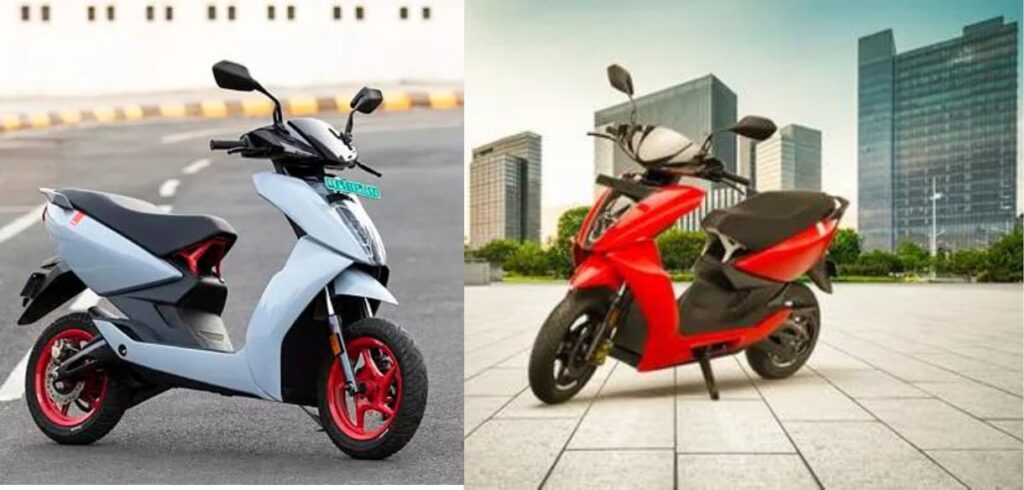 Ather is another Bengaluru-based company leading in the electric scooter market at present. 2018 established, Ather is one of the highest-selling range electric scooter companies that comes in two variants standard (Rs. 1.28 Lakh) and Ather 450X Pro (Rs. 1.49 Lakh). TVS IQube 450X offers a 78 km/h top speed and a 91 km speed range. Ather sold more than 25000 electric scooters in 2023.
Also Read: Ather 450S vs 450X: Comparison Table
Ampere Vehicles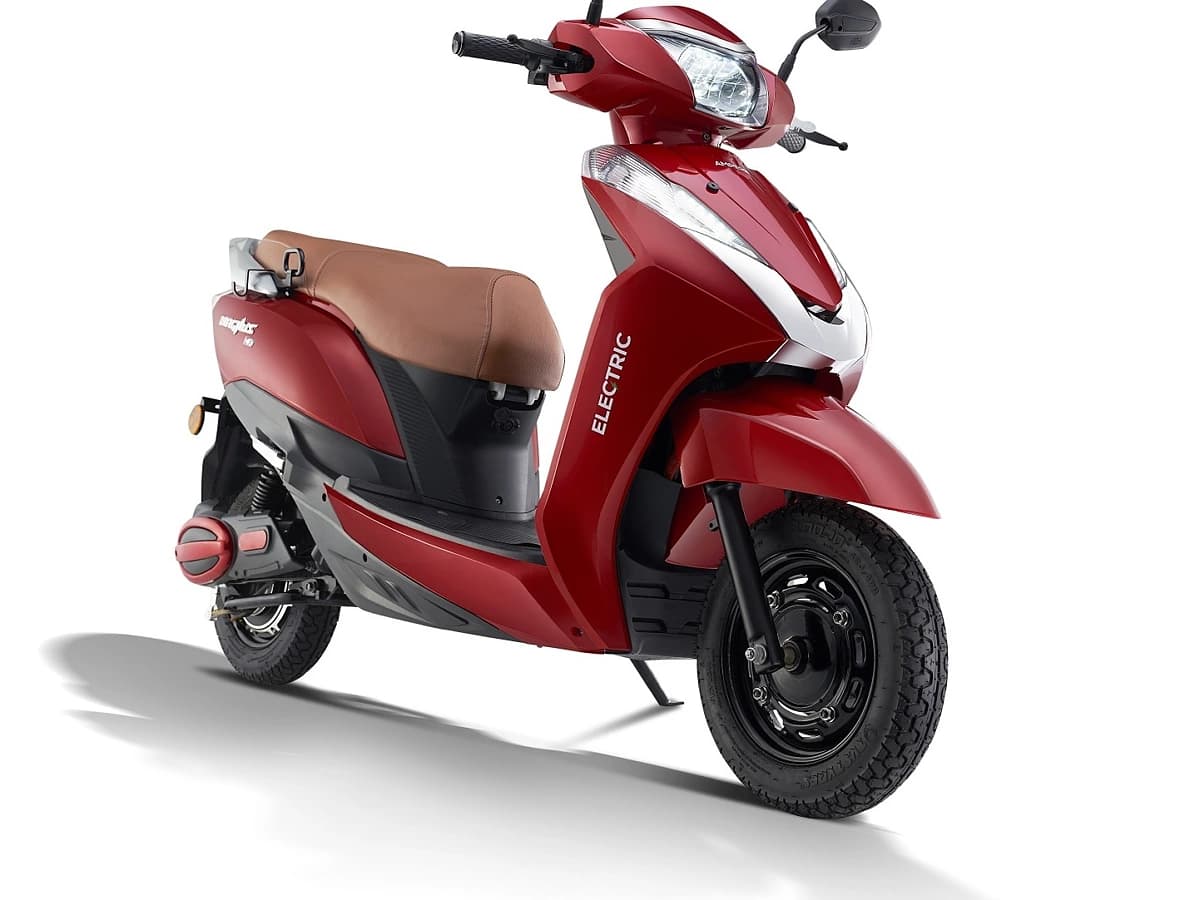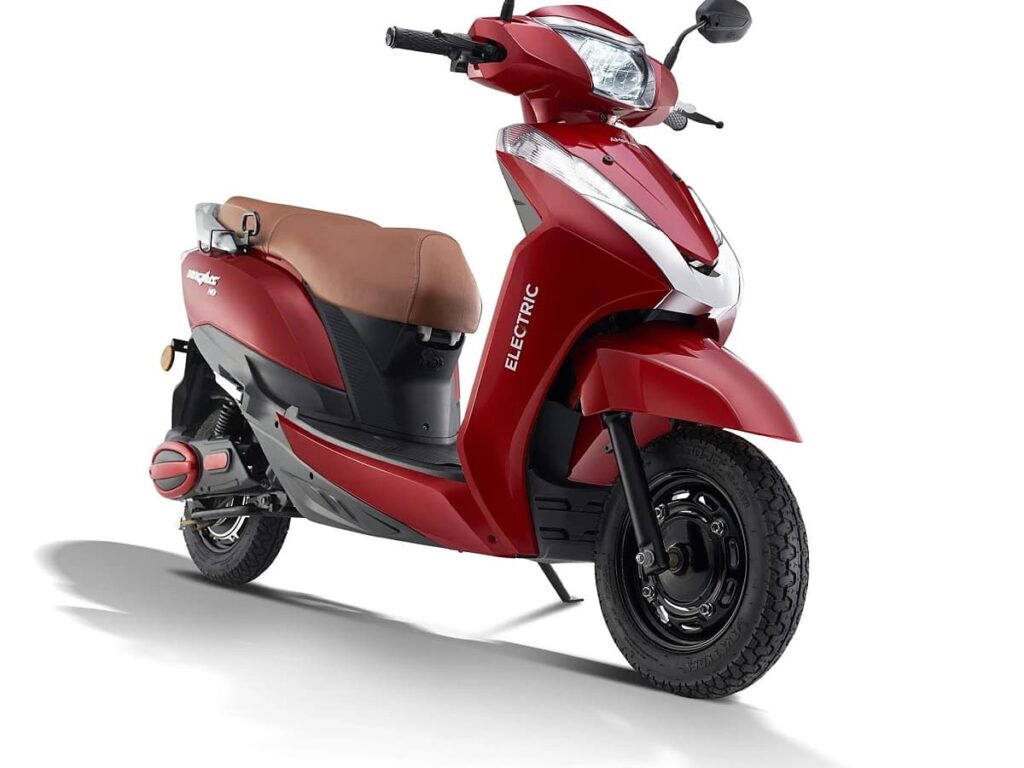 Ampere Vehicles claimed that they sold more than 1 lakh units in 2023. Ampere Magnus EX is one of the simplest and best ES for a long city commute at a reasonable driving speed. It has a 50km/h top speed and offers an 80 km speed range which comes with the price of Rs 81,811.
Hero Vida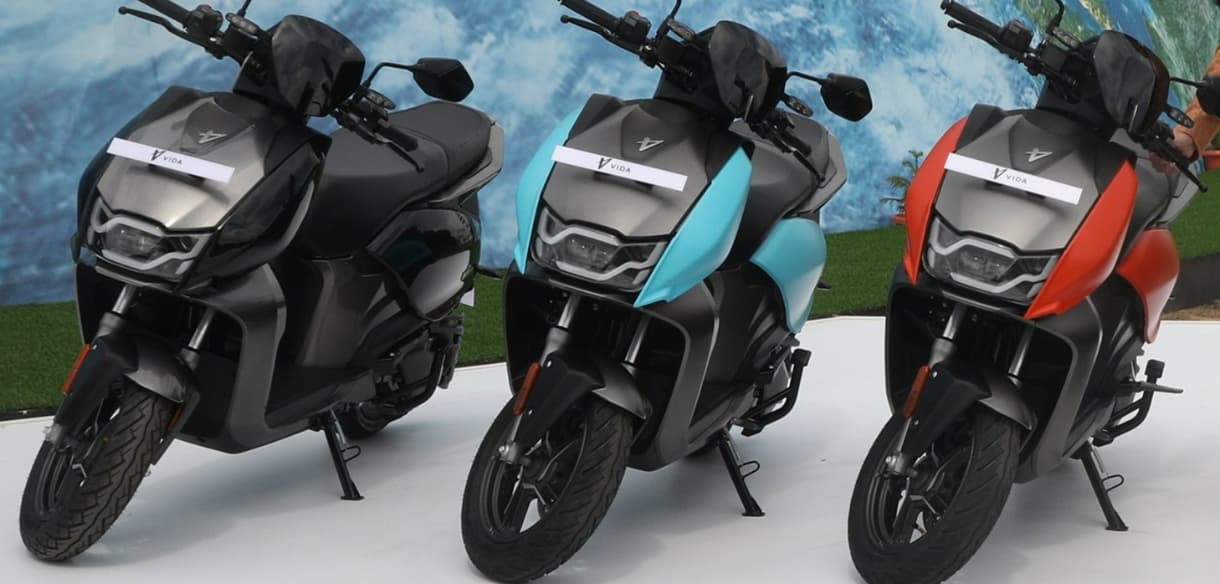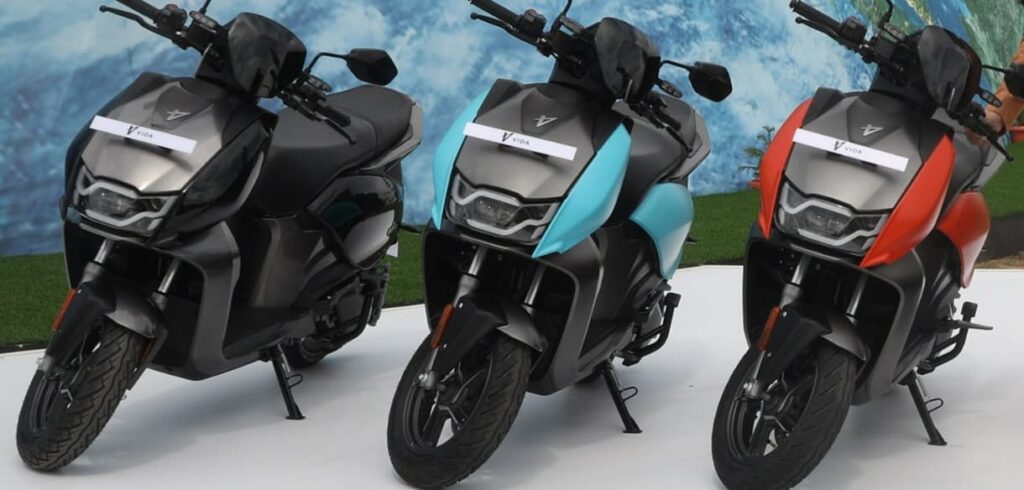 Hero MotorCorp is not a new name in the two-wheelers industry but they have recently set foot into the electric vehicle company. Hero launched its first ever ES Hero Vida starting price of INR 1.33 Lakh which comes in two variants- Hero Vida V1 Plus and Vida V1 Pro. Vida V1 has 80 km/h top speed and 110 km
So these are our top five picks for the best-selling electric scooters in 2023-2024.
Also Read: 9 Best Electric Cycle in India
In 2023-24, India's electric scooter market saw significant growth with top models like Ola S1 Pro and TVS IQube leading in sales. This trend reflects a shift towards eco-friendly, cost-effective electric vehicles in urban India.