Actor Shailesh Lodha' who played the role of Tarak for 14 years on the Popular TV show of Sony Sab, "Tarak Mehta Ka Ooltha Chasma," won a legal action against TMKOC's producer 'Asit Kumar Modi' for not clearing his pending payments. By some reports, in May 2023, a decision came out from NCLT regarding the case in which producer Asit Kumar Modi has been asked to clear the pending amount of Rs 1 crore of actor Shailesh Lodha through Demand Draft. According to the reports, clearing pending payments between Asit Modi and Shailesh Lodha was now settled through the Virtual hearing.
In the Interview with Times of India, Shailesh mentions, "This fight was never about the money. It was about seeking justice and self-respect. I feel like I have won a battle and am happy that the truth has prevailed." However, no official statement has been released by the Team of Asit Kumar regarding the case hearing till now.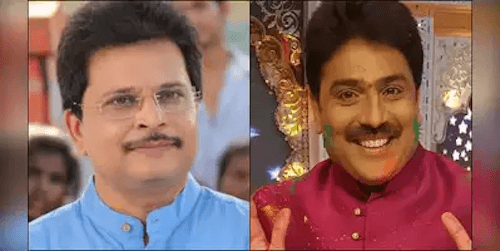 Actor Shailesh Lodha quit the Tarak Mehta Ka Oolta Chasma in the previous year, 2022. In early 2023, Shailesh went to National Company Law Tribunal (NCLT) to sue a case against "Producers of Tarak Mehta Ka Ooltha Chasma" regarding his pending dues.
However, the matter was detailed through a virtual reach for earshot and was sorted out between both parties for now.
"He (Asit) wanted me to sign some papers to clear my dues. They had clauses like you cannot talk to the media and other things. I didn't bow down to the arm-twisting. Why would I sign any papers to get my own money?" – Shailesh said to TOI.
Moreover, Shailesh Lodha mentioned that his fight regarding clearing his due also helped another actor of 'Tarak Mehta ka Ooltha Chasma" who was also a show member. "One of the actors, who I don't want to name, wasn't paid for over three years. After I filed the suit, he was called by the production house and was paid his dues. He called to thank me for it," Shailesh.