India's electric mobility revolution took a promising turn when Bengaluru-based start-up, Simple Energy, announced their Simple One e-scooter. With an enticing launch around India's 75th Independence Day and impressive initial specs, they garnered over 30,000 pre-orders. However, recent revelations hint at a series of missteps that have sullied their once-bright reputation.
A Good Start with Some Stumbles
Simple Energy, a company from Bengaluru, made a big promise when they showed off their new e-scooter, the Simple One. A lot of people were excited and made early orders. But after a while, some things didn't add up.
Promising Beginnings, Glaring Discrepancies
At its inception, Simple Energy looked set to rival electric scooters in the market, boasting the highest range, largest battery, and quickest acceleration at a competitive price. Yet, with their CEO's contradictory statements about the scooter's specs and the discovery of various spec discrepancies post-launch, customer trust began to waver.
Customers Disappointed by Test Ride Promise
Many people were excited about the new e-scooter from Simple Energy. They waited for a chance to try it out. But, a lot of them were let down. Even though the company talked a lot on social media about how popular their scooter is, they only let the first 200 people who booked first, given a test ride. This made many customers upset and confused.
But no one really knows who those people were or if this was true. Many are left wondering what happened on the ground.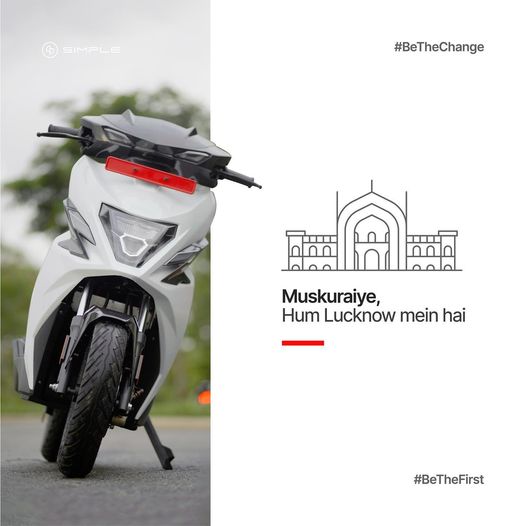 Website Issue & Refund Issue
To make things more confusing, the company's website had problems. Customers who wanted to sign in couldn't get a security code (called an OTP). Some even began to wonder if the company was not being honest about taking their money.
Customers are now anxious as they face refund troubles, and the company remains unresponsive to calls and emails.


Where's My Money?
The biggest worry came when customers tried to get their money back. Some said that the company wasn't giving refunds for their orders. Plus, it was hard to get in touch with the company to talk about these problems.
What's Next for Simple Energy?
Simple Energy had a bright start, but they need to fix these problems if they want to stay in the game. It's important for them to talk openly with their customers and sort out their website issues. As for the customers, they're watching closely, hoping the company can turn things around.