Did You Know About Jersey Numbers in Indian Cricket?
Did you know that the first jersey number in Indian cricket was number 1, worn by the legendary captain Sachin Tendulkar? The practice of wearing jersey numbers in international cricket commenced during the 1999 Cricket World Cup.
If you're on a quest to discover Kapil Dev's jersey number from the 1983 World Cup, you're likely to hit a dead end. Jersey numbers were not in use during this period.
Interestingly, the allocation of jersey numbers in Indian cricket isn't governed by the Board of Control for Cricket in India (BCCI) or the International Cricket Council (ICC). Indian cricketers enjoy the liberty of choosing their numbers based on personal preference and availability.
Famous jersey numbers include Virat Kohli's 18, Rohit Sharma's 45, and Mahendra Singh Dhoni's 7. Unlike other sports such as football or basketball, cricket does not follow a standardized system for jersey numbers.
The evolution of jersey numbers in Indian cricket dates back to the early 1990s. During the 1992 Cricket World Cup held in Australia and New Zealand, teams adopted colored clothing and began featuring numbers on their jerseys. This move was primarily to assist fans and broadcasters in identifying players.
Top 10 Richest Cricket Board in The World 2023
Kapil Dev Jersey Number
Regarding Kapil Dev, one of India's most revered cricketers, his jersey number from the 1983 World Cup, where India clinched its first World Cup under his captaincy, remains a mystery. During that time in Indian cricket history, players didn't wear jerseys with numbers. This moment is remembered as special in Indian cricket history
Hope u remember this when there were no Jerseys…
Biggest & best World Cup Win ever over the Mighty West Indies in 1983 World Cup with a amateur team & only 183 to defend under the Champion @therealkapildev Paaji 🎊🎉🇮🇳 👍🙏#CricketWorldCup1983#WorldChampions #KapilDev
👇👇 https://t.co/r8jduLQGjc pic.twitter.com/OJOd2wADAS

— Dharmender Nebhnani #TempleTourism_Bharat 🇮🇳 (@IamDharamN) November 23, 2021
Kapil Dev Jersey Number 83?
In popular culture, particularly with the 2021 Bollywood blockbuster '83', the number 83 gained fame. This film, featuring Ranveer Singh as Kapil Dev, revolves around India's historic World Cup victory. While Ranveer is seen donning the number 83 jersey, it's crucial to note that this is a fictional representation for cinematic storytelling, not a factual portrayal of historical jersey numbers.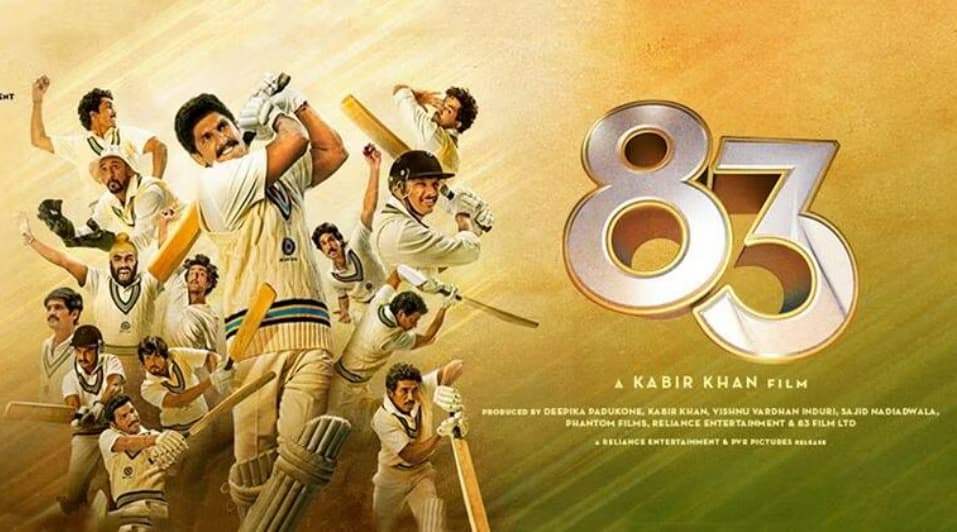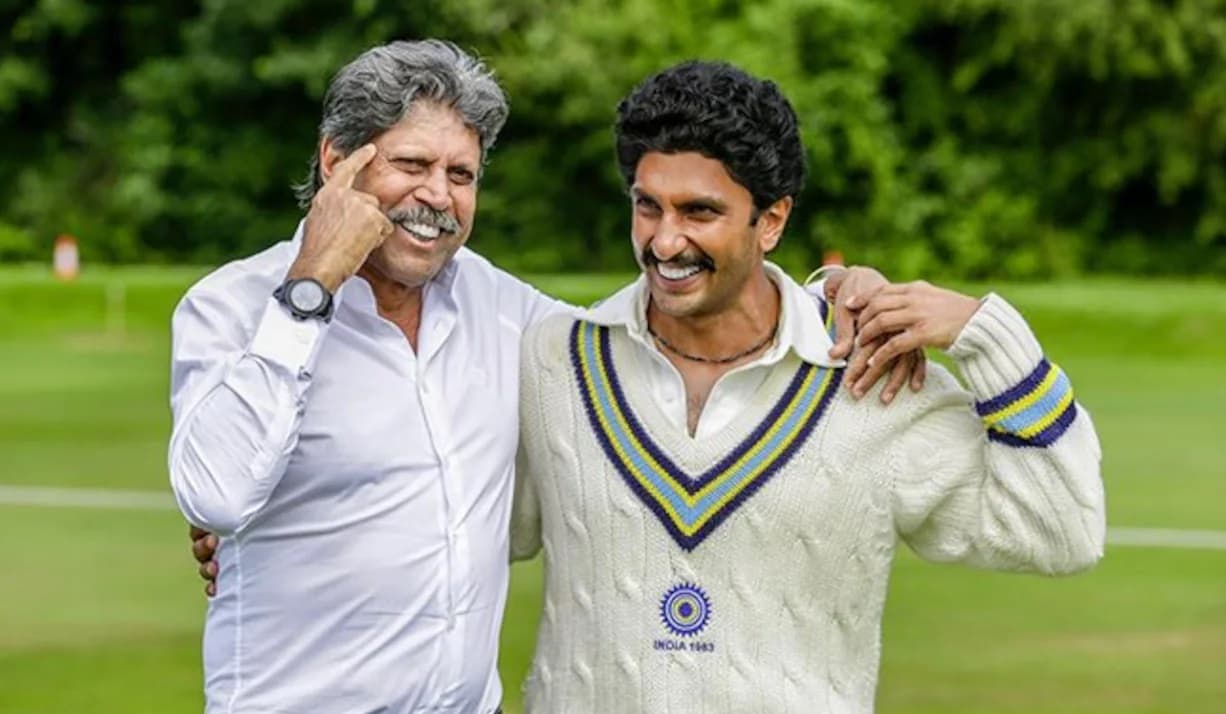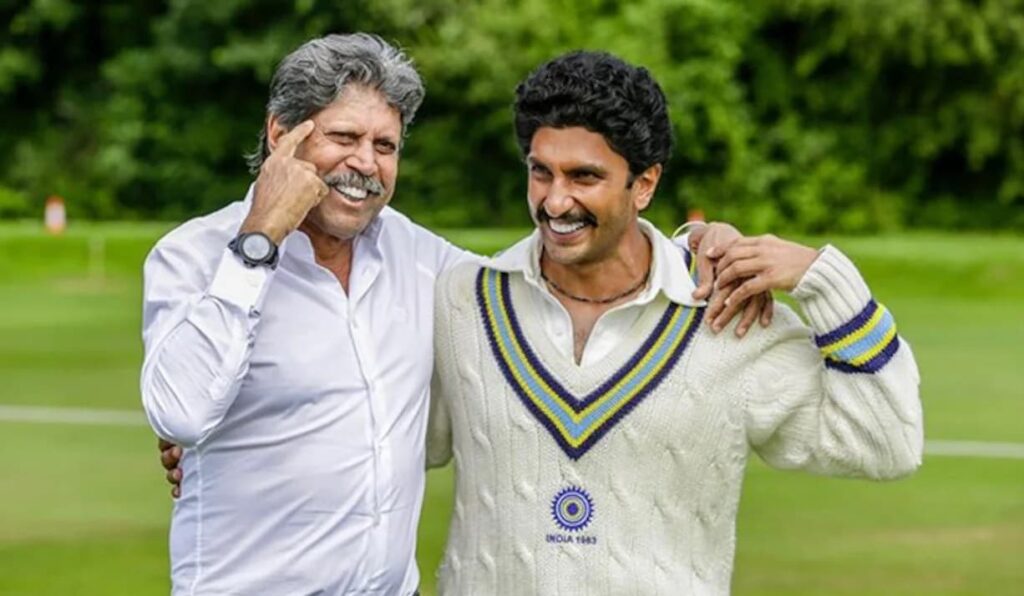 It's been almost 24 hours since losing the #CWC23Final still can't get over it.

Probably we have to wait another 3 World Cups before even thinking of trying to win it.The pool of players is such that 7-8 players are at their peak.

Watching 83 movie today was just overwhelming pic.twitter.com/z1Wx7IceDC

— Madhav Shinde | माधव शिंदे (@maddyEyes) November 20, 2023
The Current Indian Cricket Team and Their Jersey Numbers
For cricket fans interested in the current jersey numbers of Indian players, here's a brief rundown
| | |
| --- | --- |
| Player Name | Jersey Number |
| Virat Kohli | 18 |
| Rohit Sharma | 45 |
| KL Rahul | 1 |
| Suryakumar Yadav | 63 |
| Shreyas Iyer | 41 |
| Ishan Kishan | 32 |
| Rishabh Pant | 17 |
| Ravindra Jadeja | 8 |
| Axar Patel | 20 |
| Hardik Pandya | 33 |
| Shardul Thakur | 54 |
| Ravichandran Ashwin | 99 |
| Jasprit Bumrah | 93 |
| Rahul Chahar | 28 |
| Varun Chakravarthy | 29 |
| Bhuvneshwar Kumar | 15 |
| Mohammed Shami | 11 |
Yet, if you are looking for Kapil Dev's jersey number from his playing days, particularly during the 1983 World Cup, it remains an elusive piece of cricket trivia, as jersey numbers were not a part of the game's fabric at that time.