Ten IPL teams are ready to chase the Tata IPL 2024 trophy next year. In this article we will cover all the IPL 2024 teams, IPL Team owners' names, and their net worth. Mostly, fans are curious to know about their favorite franchise players, names, stats, and records.
But how many of you know about the IPL franchise owners and their net worth?
Sure some of these owners are Bollywood celebrities which makes them way more popular than others including KKR's Shahrukh Khan and Juhi Chawla, and Punjab Kings Preity Zinta.
Here we go into the further details of IPL 2023-24 Teams and find out who are other owners and what their actual net worth is in 2023-24.
2024 Tata IPL Team Owners Names and Net Worth
1. Mumbai Indians Owner – Mukesh Ambani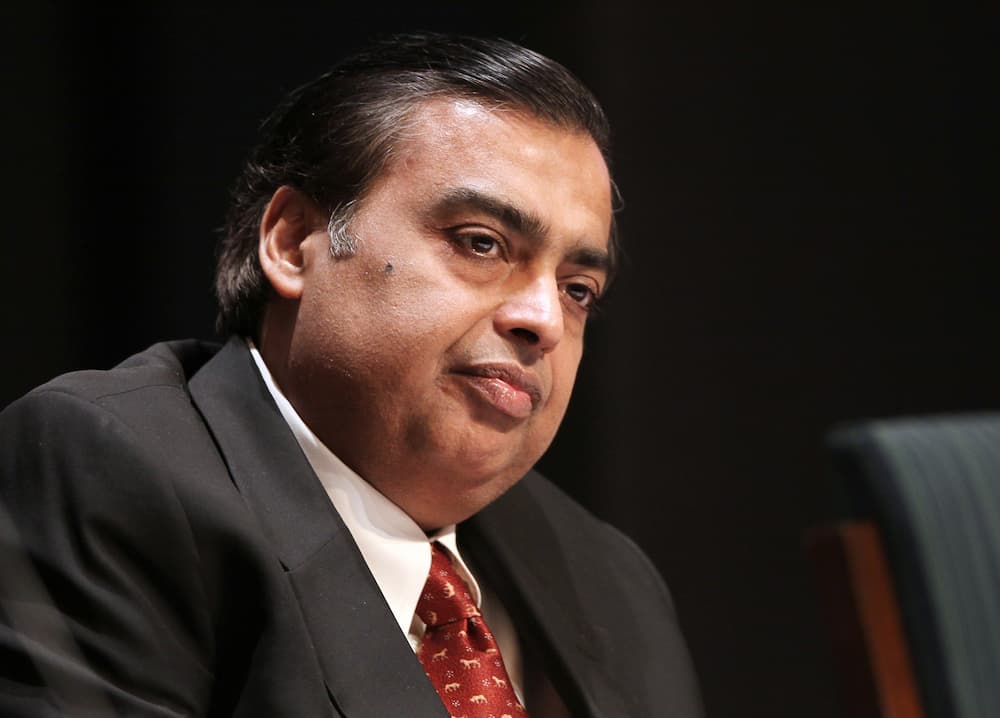 Mumbai Indians (MI) is one of the richest franchises in the IPL teams 2024. Reliance Industries through its subsidiary company IndiaWin Sports. The owner of the Reliance Industry is Mukesh Ambani, one of the richest businessmen in the world. According to Forbes, Mukesh Ambani has more than INR 8.08 Lakh crore.  
2. Kolkata Knight Riders Owner – Shahrukh Khan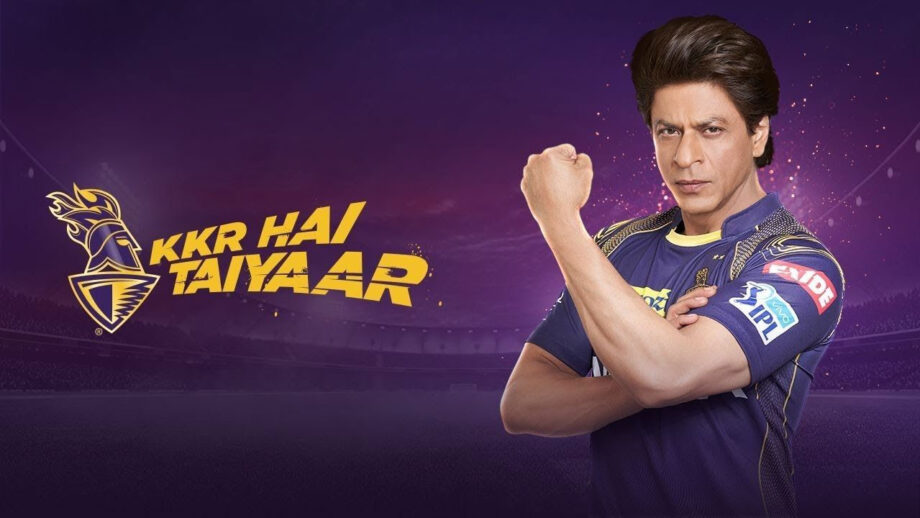 The Kolkata Knight Riders (KKR) franchise is owned by the Bollywood King Khan Shahrukh Khan company Red Chillies Entertainment holds the majority stake. Juhi Chwala's husband's company Mehta Group is the other co-owner of the company. Shahrukh Khan has a $63 billion net worth and is one of the richest actors than Hollywood's The Rock, Tom Cruise, and George Clooney.
Read more: – Highest Fan Following IPL Team
3. Chennai Super Kings Owner – N. Srinivasan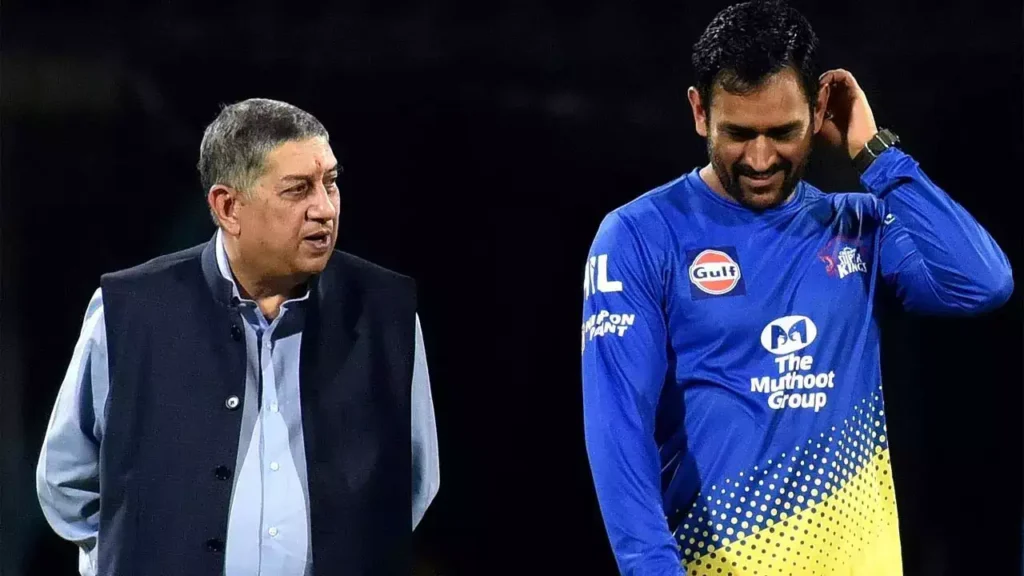 Chennai Super Kings (CSK) is one of the most popular IPL teams because of Mahendra Singh Dhoni. Chennai Super Kings is owned by the India Cement company's Director N. Shrinivasan, also a former ICC Chairman and former president of BCCI.
Shrinivasan owns 28. 14 percent of CSK and the rest of the shares are held through Chennai Super Kings Ltd. 78-year-old Shrinivasan has an INR 720 crore net worth.
4. Royal Challengers Bangalore Owner – Diageo Group company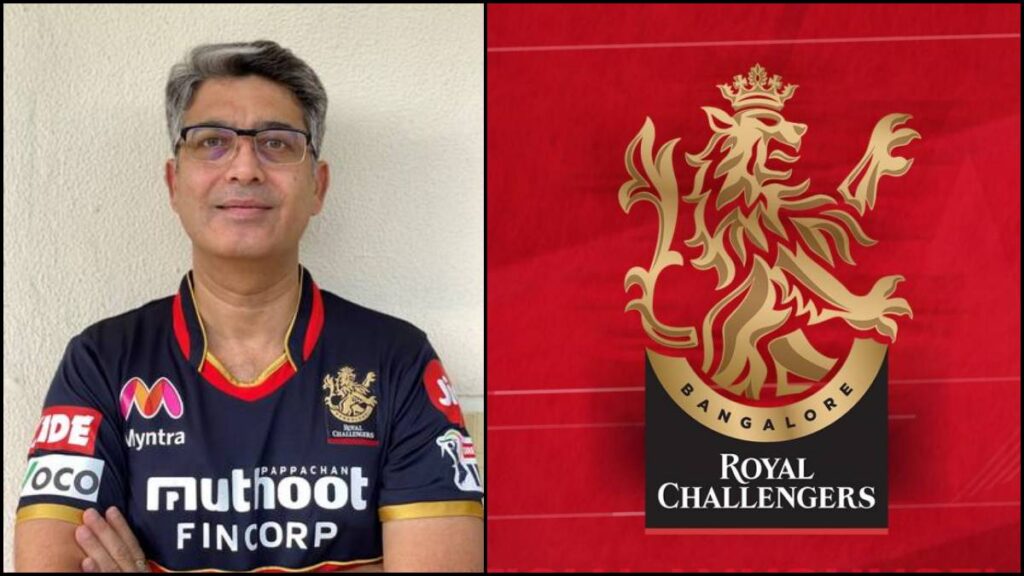 Many believe that Royal Challenger Banglore (RCB) is still owned by the Kingfisher owner Vijay Mallya. But this franchise is owned by United Spirits Ltd. It is a subsidiary company of Diego Company manufactures and sells alcoholic beverages. The company has INR 6,000 crore net worth.
See more: Top 10 Longest six in IPL
5. Delhi Capitals Owner – Parth Jindal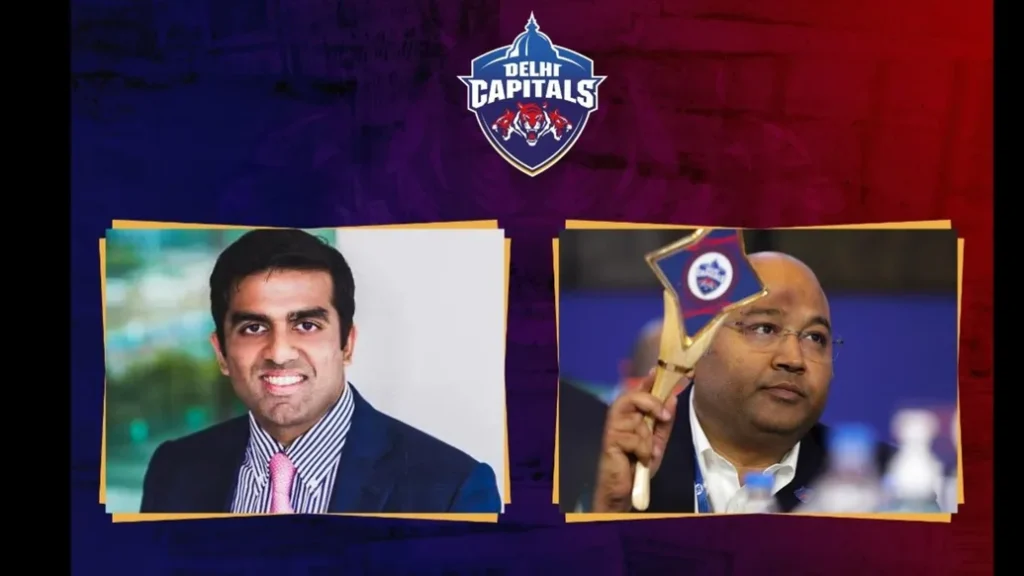 Delhi Capitals (DC) was previously known as Delhi Daredevils and was owned by the property development company GMR Group. In 2018 GMR sold 50% shares to GSW Sports owned by Parth Zindal. 31-year-old Parth Jindal is one of the youngest IPL owners and has INR 706.3 crore net worth in total.
6. Rajasthan Royals Owner – Raj Kundra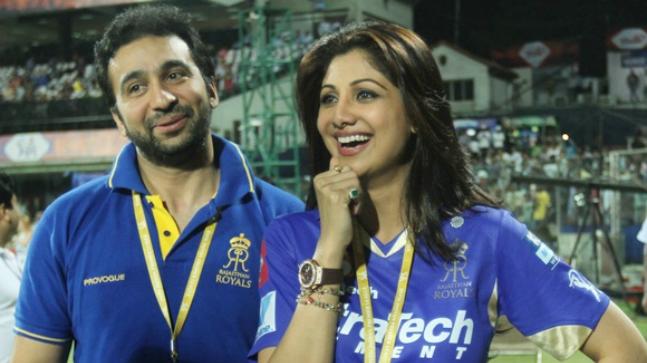 His franchise was previously owned by Raj Kundra who sold his entire share in 2015 after he was found guilty of illegal betting in IPL by the Supreme Court.
Read more: IPL 2024 Released Players
Currently, the RR owner is Manoj Badale who holds a 65% stake and is co-owned by Lachlan Murdock and RedBird's capital partner. Manoj Badale has a net worth of $160 million.
7. Sunrisers Hyderabad Owner – Kalanithi Maran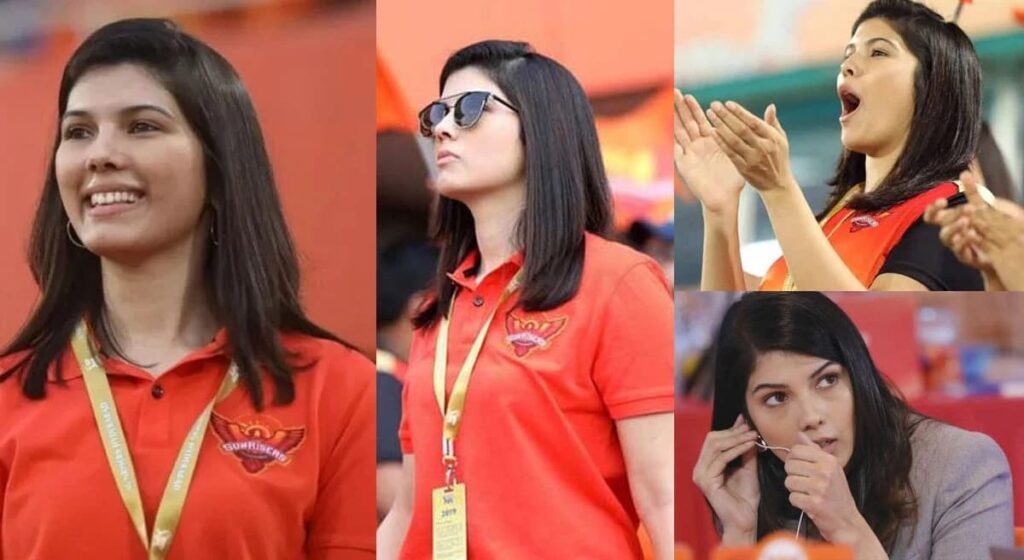 The sunrisers Hyderabad (SRH) previously known as Deccan Chargers, is owned by the Sun Group owner Kalanithi Maran and daugter Kavya Maran. The Network owns 33 TV channels and 45 radio channels. Kalanithi Maran has an estimated net worth of $240 Crore.
8. Gujarat Titans Owner – CVC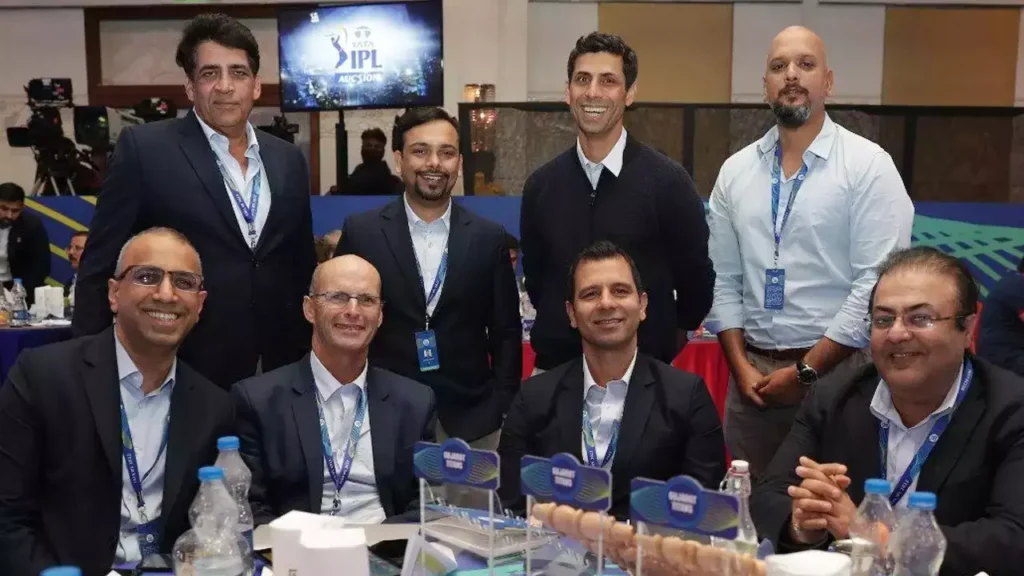 GujratTitans (GT) is one of the new IPL teams and is owned by the CVC Capitals. CVC is a Luxembourg-based International private equity firm that invested in multiple sports teams globally. The CVC has an estimated net worth of $155 billion.
9. Punjab Kings Owner – Preity Zinta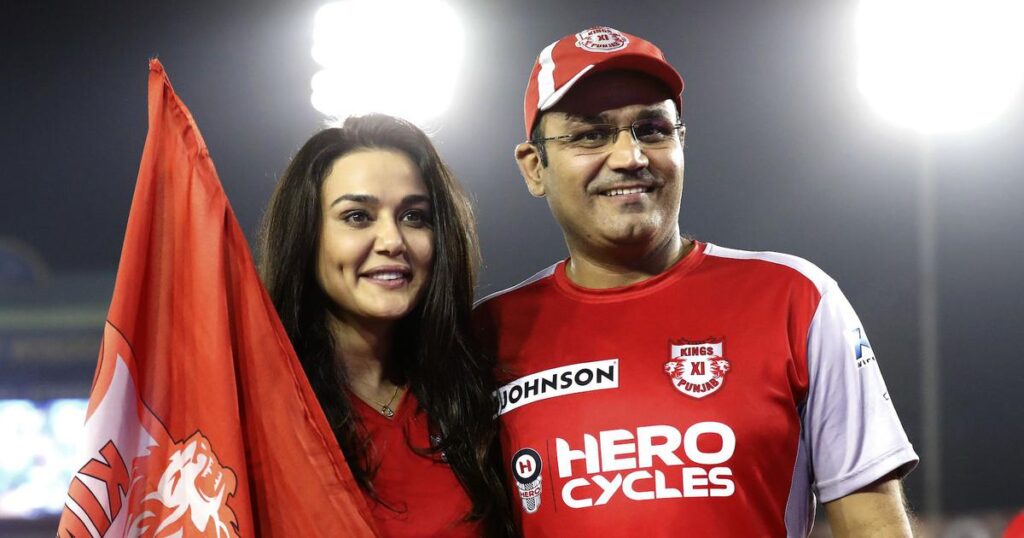 This franchise has more than one owner including Bollywood's dimple girl Preity Zinta, Ness Wadia, Mohit Burman, and Karan Paul. This Mohali, Punjab-based franchise previously known as Kings XI Punjab (PBKS) changed its name to Punjab Kings in the 2021 IPL.
Preity Zinta who has INR 240 crore net worth and Ness Wadia hold one part of the Panjab Kings.
Well, the majority of the stakes are held by Mohit Burman who has a $ 8.9 billion net worth according to Forbes.
10. Lucknow Super Giants Owner – Sanjeev Goenka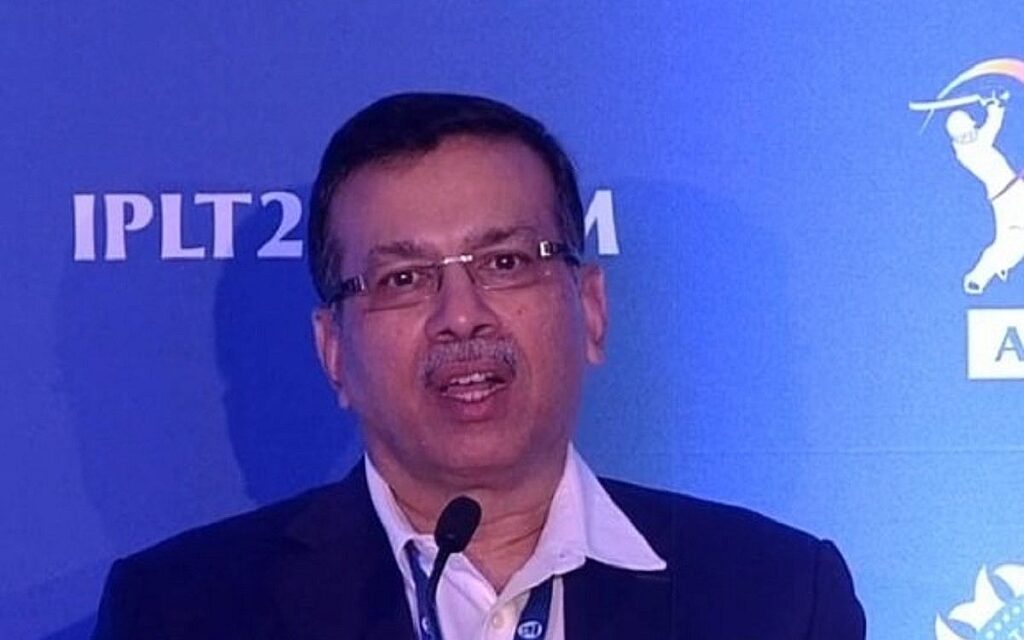 The Lucknow Super Giants (LSG) franchise is owned by the RPSG Group's owner Sanjeev Goenka. Goenka's estimated net worth is $270 crore.
According To ESPN IPL 2023-24 team, owner, and IPL Titles are in the table below:
| | | |
| --- | --- | --- |
| IPL Team Name | Owner | IPL Title |
| Mumbai Indians | IndiaWin Sports Private Limited (Reliance Industries Ltd) | 5 (2013, 2015, 2017, 2019, 2020) |
| Kolkata Knight Riders | Red Chillies Entertainment, Mehta Group | 2 (2012, 2014) |
| Chennai Super Kings | Chennai Super Kings Cricket Ltd. by India Cement | 5 (2010, 2011, 2018, 2021, 2023 ) |
| Royal Challengers Bangalore | Diageo India Private Limited | – |
| Delhi Capitals | GMR, GSW Group | – |
| Rajasthan Royals | Manoj Badale, Lachlan Murdoch, RedBird Capital Partners | 1(2008) |
| Sunrisers Hyderabad | Sun TV Network | 1(2016) |
| Gujrat Titans | CVC Capitals | 1 (2022) |
| Punjab Kings | Mohit Burman, Preity Zinta, Ness Wadia, Karan Paul | – |
| Lucknow super Giants | RPSG Group | – |
Explore more: IPL 2024 Auction Date and Venue
Tata IPL 2024 is scheduled by the BCCI and aboard ready to entertain millions of IPL fans. Indian Premier League is one of the biggest and most expensive cricket series in the world which is sponsored by the Tata group.
Fans from all over the world celebrate IPL like a cricket festival. After all, these ten IPL team owners are some of the wealthiest businessmen in the world.