Hey Google! Who is your favourite cricket?
The World Cup fever is spreading as the tournament proceeds to its final stages.
Currently, everyone is searching for their favourite cricket team or cricketer score for the ICC Men's World Cup 2023 on Google.
In our day-to-day life, we ask all sorts of questions and it goes like Hey Google tell me this or that. But have you ever wondered who is the favourite cricketer of Google? Or does Google have any favourite cricket player?
Let's find out in this article.
So we asked Google, who is your favourite cricketer and the result was quite a mix of these three cricket players. Sachin Tendulkar, Mahendra Singh Dhoni, and Virat Kohli. 
Table of Contents
Sachin Tendulkar (God Of The Cricket)
Sachin Tendulkar is the legendary cricket player with the most runs in ODI and Test matches. Sachin has more than 18000 runs in ODI and over 15,000 runs in Test cricket which is the highest of all time in cricket history.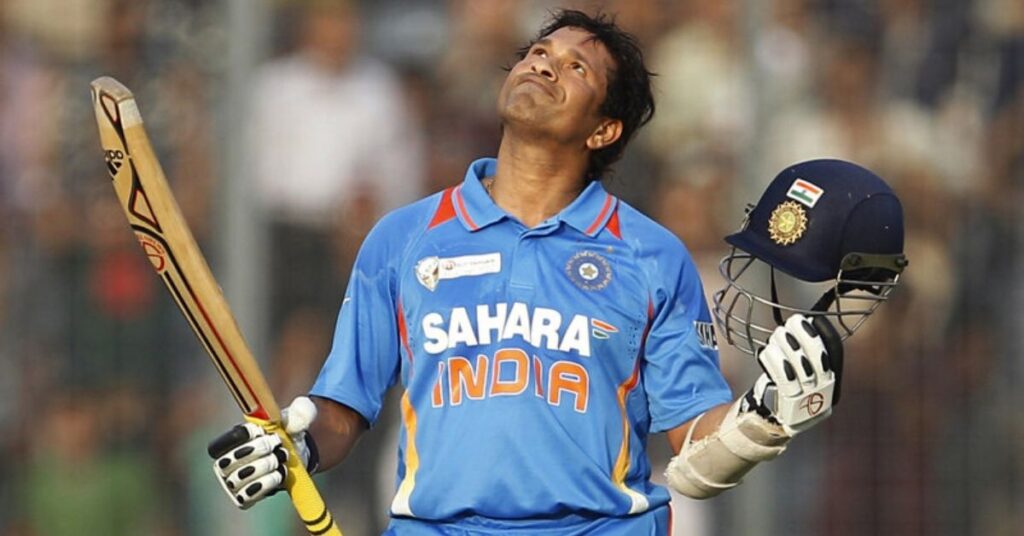 Legendary Sachin Tendulkar is not only a great Indian cricket but he is the most proclaimed cricketer with a long list of accolades and world records in cricket history.
According to Matthew Hayden, Master Blaster Sachin Tendulkar is the 'God of the Cricket.' He said, "If cricket is a religion, then Sachin is a God."
Millions of Sachin's fans all around the world would agree with his iconic statement of Hayden.
Even when we asked this question to Google's AI BARD the name that comes to the top is Sachin Tendulkar.
Bard Says, "My favourite cricket player is Sachin Tendulkar. He is widely regarded as one of the greatest batsmen of all time, and his records speak for themselves…"
"But more than his records, I admire Sachin for his passion for the game and his dedication to his craft…"
Here are some of the records of cricket GOAT Sachin Tendulkar:
The most successful batsman in the history of Test and ODI cricket.
The only player to have scored over 100 international centuries.
Most Test Matches in career (200)
Most Test Matches Runs in career (1591)
Most Hundreds in Test Career (51)
Most Hundreds in ODI Career (49)
Most Four in Test Career (2058+)
Most nervous Nineties (18)
The are only a few of the records with Sachin has name on them. The list is quite long to cover in this article. So let's move on to Google's next favourite cricketer.
Virat Kohli (King of the IPL)
If there is a batsman who can break the record of Cricket's God Sachin Tendulkar then it's none other than Virat Kohli. Virat Kohli is already very near to breaking Sachin's 49th most-century in ODI world record in the ongoing World Cup 2023 with his 48th century.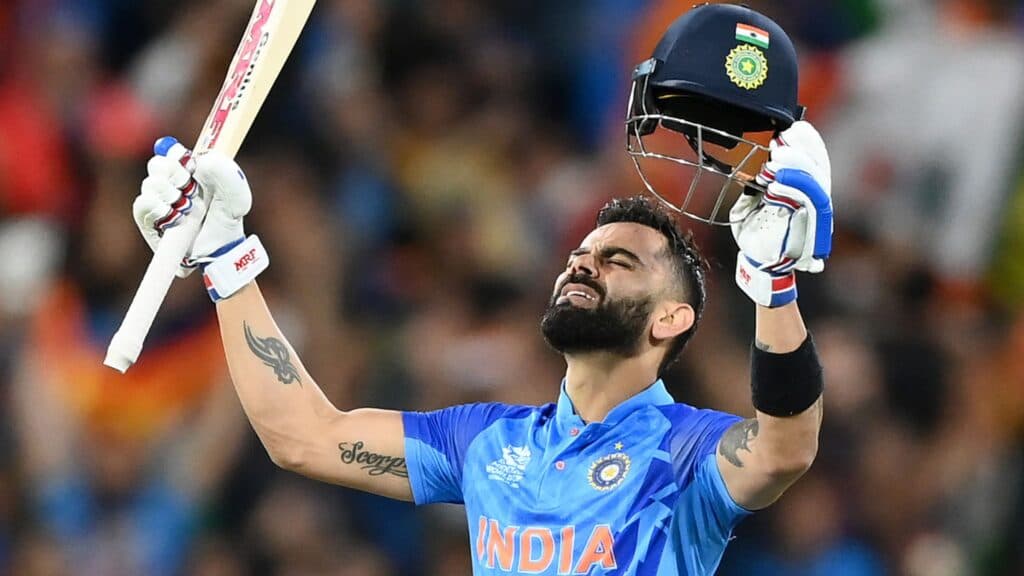 Virat Kohli who's fans addressed him as a King Kohli is the top batsman in the world. King Kohli is also one of the most polished IPL cricketers and has already been declared as King of the IPL because of his outstanding records in the IPL cricket league of T20 format.
Kohli has scored the highest number of runs in the IPL, with 7263 runs in 237 matches. Kohli has many records to his name, one of them being the first batsman to score 900 runs in a single season.
Unfortunately, the former RCB skipper doesn't have any luck in bringing the IPL trophy to the franchise. But Kohli sticks with Royal Challengers Banglore from its inaugural season and still plays for the franchise.
Virat Kohli is the third most followed athlete on social media on every platform including Twitter, Instagram, and Facebook. Virat has a 314 million+ fan following on all over the social media. He left some of the great athlete legends and Hollywood celebrities far behind including Tom Brady, Kobe Bryant, The Rock, and Tiger Woods.
The Run-getter, Virat is worldwide popular for his aggressive playing and passion for cricket. Youngsters are especially crazy for Virat Kohli and find a role model in him.
Let's look into Kohli's social media following for X 'Twitter', Instagram, and Facebook.
Kohli has more than 58.7 million followers on Twitter. Kohli also became one of the first Indians who cross the 50 million bar on X former Twitter.
Kohli has more than 261 million followers on Instagram. He also became the very first Indian who hit 250 million.
Virat's Facebook page has more than 51 million followers with thousands of likes and comments on each post.
So unsurprisingly Virat Kohli is the name that appears on Google's first page the most if you ask, who's Google's favourite cricketer?
Read more:- Top 10 Batsmen Who Scored Fastest 6000 Runs in ODI
Mahendra Singh Dhoni (Captain Cool)
Mahendra Singh Dhoni AKA MS Dhoni is the most successful Indian Cricket captain who brought the trophy in every ICC Tournament to date. Dhoni's fans also called him Captain Cool which suits him very well.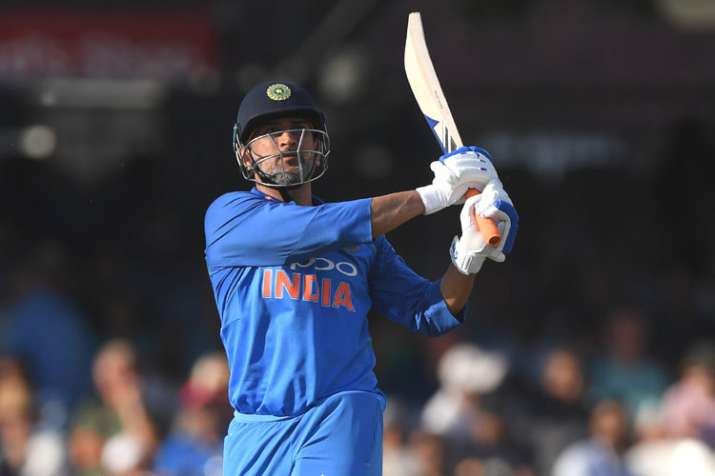 Dhoni is not only one of the greatest batsmen, and wicket-keepers of the Indian cricket team but he is the world's most renowned skipper. Throughout his career, Dhoni has shown excellent wicket-keeping skills and he also has superb batting power. Dhoni has so many achievements in his cricket career as an Indian batsman and as IPL's team Chennai Super Kings Skipper.
Fans still recall Dhoni for his famous Helicopter Shot which made him one of the best finisher batsmen in the cricket world.
In 90 Test matches, Dhoni scored 4,876 runs at an average of 38.09 with the 224 highest scores. In the ODI, Dhoni scored 10,773 runs overall in 350 matches with an average of 50.38.
IPL Team Owners List with Names & their Net Worth
Cricket is one of the most passionate games and Dhoni knows how to keep it cool when the game heats up quickly. He keeps calm and composed while leading the team towards its main goal. Reason Dhoni is entitled to "Captain Cool."
So these are the top three favourite cricketers on the google. Let us know what is your favourite cricketer of all time.