TVS Motors is in talks with the German car giant to broaden its production network outside of India as it marks ten years of partnership with BMW Motorrad.
K N Radhakrishnan, director & CEO, TVS Motor Company says, "We are in discussions to expand our manufacturing network beyond India to cater to our future growth under this partnership, which includes the recently unveiled BMW CE O2. We look forward to working closely on developing platforms targeted towards the global urban-centric markets and the "uber-cool" next generation of consumers."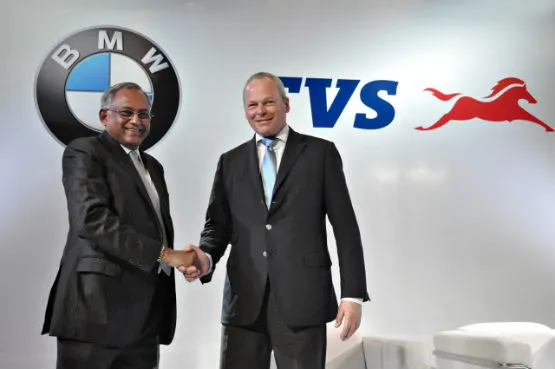 The success of TVS and BMW
Approximately ten percent of BMW's total global production is produced at the TVS Hosur manufacturing facility. More than 100 countries now offer the BMW Motorrad models BMW G 310 R, BMW 310 GS, and BMW G310 RR. With 2,02,895 bikes and scooters sold in 2022, BMW Motorrad had its biggest year for sales in company history.
The two companies' partnership has grown and been expanded thanks to the success of this collaboration. Accordingly, TVS and BMW are working together to develop new platforms and cutting-edge technologies, such as electric cars. The scope of TVS also encompasses the creation of next BMW goods.
The tenth anniversary is an "impressive proof" of the strength and success of the partnership between BMW and TVS, according to Markus Schramm, president of BMW Motorrad. The development of motorcycles in the sub-500cc class and the introduction of the single-cylinder BMW G 310 R and BMW G 310 GS models, he continued, have contributed significantly to BMW's success on a global scale.
The naked RR 310 is most likely the new vehicle that TVS has invited you to the unveiling of on September 6. When a TVS vehicle is spotted testing, it almost often occurs just before the launch. The naked TVS Apache RR 310 has been spotted testing a few times by this point.The moniker Apache RTX, which TVS just trademarked, may be utilized for this forthcoming motorcycle.
Concept CE O2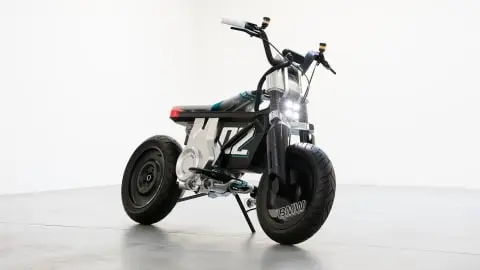 Alexendra Buckan, Head of Vehicle Design, BMW Motorrad said,
"The BMW Motorrad Concept CE O2 is your reliable companion in everyday life. You love it because it's always there and is easy to operate." Meanwhile according to Edgar Henrich, Head of Design, BMW Motorrad, the concept of BMW CE O2 is to illustrate new proportions and shapes or designs in an urban atmosphere.