On August 11th, Ather Energy will unveil three new scooters, according to a new teaser posted on social media. The introduction of the 450s, the Ather's most economical electric scooter, thus has been verified. The 450X is now being sold by the company that produces it in the Indian market. It is available in two versions: one with and one without the Pro Pack.
Therefore, the two remaining scooters will likely be upgraded versions of the 450X electric scooters. A common problem that many users experience with the Ather 450X without the Pro Pack is how long it takes to charge. Therefore, Ather may reduce the battery size in order to accelerate charging. Additionally, it's likely that Ather will enhance its 450X electric scooter. Nothing, however, has yet to be verified. As of right now, the manufacturer won't confirm a new design language or platform. When Ather launched Atherstack 5.0, this was proven.
New scooters. New features. And even newer jokes (courtesy of @HoeZaay).
Coming to you LIVE at 12 noon this Friday. Set your reminder at: https://t.co/ru0b1OI8RE#WarpThrough #Updates #Ather450S #Ather450X #Ather #ComingSoon #NewLaunch #ElectricScooter #EV pic.twitter.com/Qy4oEugoWd

— Ather Energy (@atherenergy) August 7, 2023
Discussing the new scooter, the Ather 450S will be broadly similar to the 450X in terms of appearance. It will, however, have a new LCD with colorful components. Therefore, it is expected that the 450S will be excluded from connected technology and Google Maps. Ather advertises a top speed of 90 km and an estimated range of 115 km on a single charge. Given that the maximum speed of the two electric scooters is the same, the 450S would employ the same electric motor as the 450X.
Ather's latest information
In July 2023, Ather Energy published exceptional sales numbers, selling 7,858 units, which represents a 229 percent increase year over year. The business saw a tremendous month-over-month increase of 21%, selling 1,379 more electric scooters than the 6,479 units it sold in June. In order to strengthen its EV charging infrastructure and promote the use of electric vehicles, Ather Energy worked with Bharat Petroleum Corporation Limited (BPCL). The agreement seeks to make installing Ather's public fast-charging Grid easier by utilizing BPCL's extensive network of more than 21,000 petrol stations throughout India.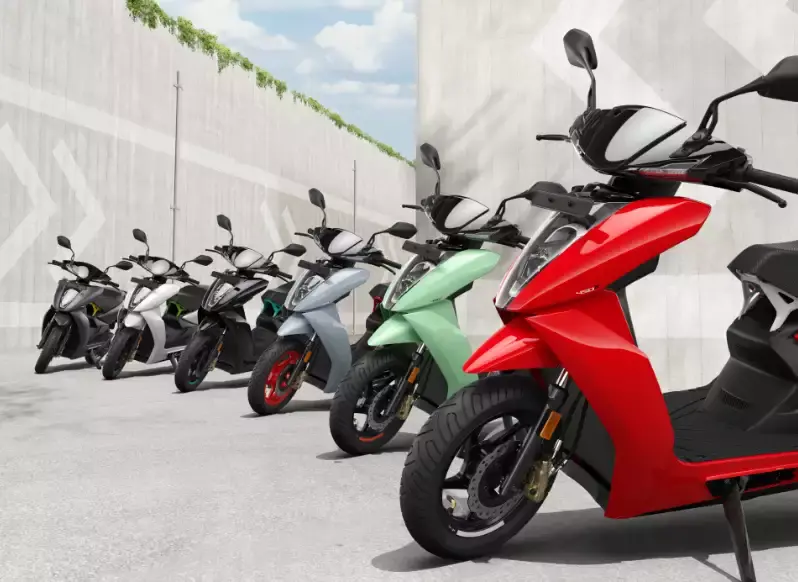 Incorporating Ather's App into this growth will be crucial in giving real-time information on charger availability, allowing buyers to schedule their charging sessions more efficiently. Ather Energy's dedication to crafting a cleaner and more sustainable future for urban mobility in India is underscored by rising sales and critical partnerships.