Imagine thinking you're going on an adventure for a new job but getting stuck in a place where nobody wants to be. That's what happened to 17 youths from Punjab and Haryana in India. But now, they're safe at home.
These boys wanted good jobs in Italy. Some Travel agents told them they would help, but these agents lied. Instead of Italy, these young men were taken to Libya.
Hard Days in Libya: They were in the coastal city of Zuwara, Libya, these youths were kept in dismal conditions, lacking even basic amenities like food and water. They were not only deceived by the travel agents but were further exploited by a local mafia in Libya, forcing them to work unpaid at construction sites. As Dharambir, another of the rescued youths, elucidated, "We were sold off to a local mafia." Their perilous situation worsened as they were categorized as illegal immigrants and imprisoned after they fled from the mafia.
A kind man named Vikramjit Singh Sahney found out about these boys. He decided he had to help. He talked to the Indian officials in a place called Tunisia and started working on a plan to save the boys.
Happy Return: Finally, the 17 boys landed at Delhi Airport, and their families were so happy! There were lots of hugs and happy tears. Videos of this special moment were shared by lots of people.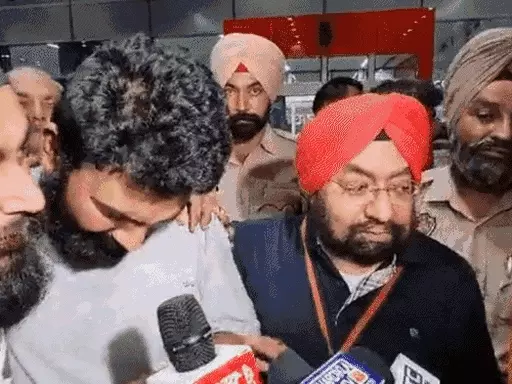 Author View: We have to be careful about whom we trust, especially with big promises. But when things go wrong, it's good to know that there are kind people ready to help.