A video of Urfi Javed has surfaced on social media where she can be seen being arrested by two female police officers. The release of this video sparked an uproar, leading to questions about why Urfi Javed was apprehended. Let's take a look at this video that's going viral on social media.
Urfi Javed Arrested
Urfi Javed often engages in actions that land her in the headlines. Due to her unconventional fashion choices, she frequently faces trolling, and at times, she has even received threats on her life because of her looks, a fact she has shared with her fans herself.
Highlights
The news of Urfi Javed's arrest, often in the limelight for her unconventional attire, has spread like wildfire.
A video has emerged showing Urfi Javed being arrested by two female officers.
The veracity of this video has not yet been clarified, but the actress's fans are understandably worried."
Was Urfi Javed Arrested for Wearing Short Clothes?
Police Detain Her Midway! Fans are left stunned over the news concerning Urfi Javed, who often grabs attention for her quirky fashion choices. A video that surfaced on social media shows her being arrested by Mumbai Police and taken to the police station. Onlookers were left bewildered, wondering what the situation was. However, it is still unclear whether the video is authentic or a prank. Let's show you this video of Urfi Javed.
The paparazzi shared a video where police arrive at a restaurant to take Urfi Javed to the station. She gets upset and questions why this is happening. Then, two female officers tell her that she is being taken to the police station for wearing short clothes."
Shocking!
Urfi Javed ARRESTED For Her Bold Clothes?#UrfiJaved #ElvishYadav #Indian2 #snake #Salaar #AFGvsNED #ManishaRani #MrunalThakur #CricketWorldCup2023 #UrfiJavedArrested #Urfi pic.twitter.com/0PIDUFubfW

— The Journal Bharat (@JournalBharatIN) November 3, 2023
Has Urfi Javed Really Been Arrested?
Urfi Javed, known for her unusual fashion choices, is currently the talk of social media due to a latest video where she appears to be getting arrested. In the video, police officers are also seen commenting on the actress's clothing. However, it is not clear whether this is a real incident or some kind of publicity stunt, but it is certainly generating a lot of discussion online. People are vigorously sharing their reactions; some are trolling her, while others have come to her support.
Subsequently, Urfi Javed is seen continuously refusing to go to the police station. Despite her refusal, the two female officers do not relent and proceed to take the actress away in their vehicle. At that point, Urfi exclaims in frustration about the rudeness of the situation. Following the release of the video, her fans have also become quite concerned.
When Urfi asked the officers why she was being taken into custody, one of the female police officers, visibly angry, retorted, "Who goes around wearing such short clothes?" It is worth mentioning that during this time, Urfi Javed was wearing a backless top with a broken heart design and jeans.
URFI Javed Video?
In a recent video by Viral Bhayani, it has been claimed that Urfi Javed was taken into police custody on a Friday morning in Mumbai. The clip shows Urfi during a coffee run in the morning when she is allegedly detained by a group of police officers. A female police officer asks Urfi to accompany her to the police station, to which the actress inquires about the reason, and the officer responds by saying, "Who wanders around wearing such short clothes?
Speaking of her look, Urfi is seen wearing a backless red top with denim pants. When the actress asks the officer again for the reason, the officers tell her to proceed to the police station and take her into custody. However, it is unclear whether the video is fake or some kind of promotion stunt.
Read alos: – Rachin Ravindra Wife: Premila Morar Age, Life
How is the social media reaction?
The video featuring Urfi Javed is rapidly going viral, and fans are eager to find out whether the actress has been arrested. On one hand, fans are concerned about why she has been detained, while on the other hand, some are speculating that it might be a promotional video. Some Instagram users have commented that it appears to be a promotional stunt and is being done just to create buzz.
Akash Sharma
"Ek private vehicle jiske peeche police ka sticker chipkaya hua hai. Usmein arrest hoti hui Urfi aur murkh banti hui janta. Isko sach mein andar dalna chahiye."
"Social media users, too, are confused. "Looks like a prank by her only," a social media user wrote. "Yes bhai hme to prank lag rha," another added."

Vivek Arya
"Not bold clothes. That's called almost nude ."
What really is the truth behind this video?
The actual truth behind this video is not known, but users are definitely surprised about Urfi Javed and are wondering what suddenly happened. All fans are questioning whether this video is real or just a prank. Most people have called it a prank. One user wrote, 'Deduct 50 rupees for her overacting.' However, Urfi Javed has not shared any information about this so far.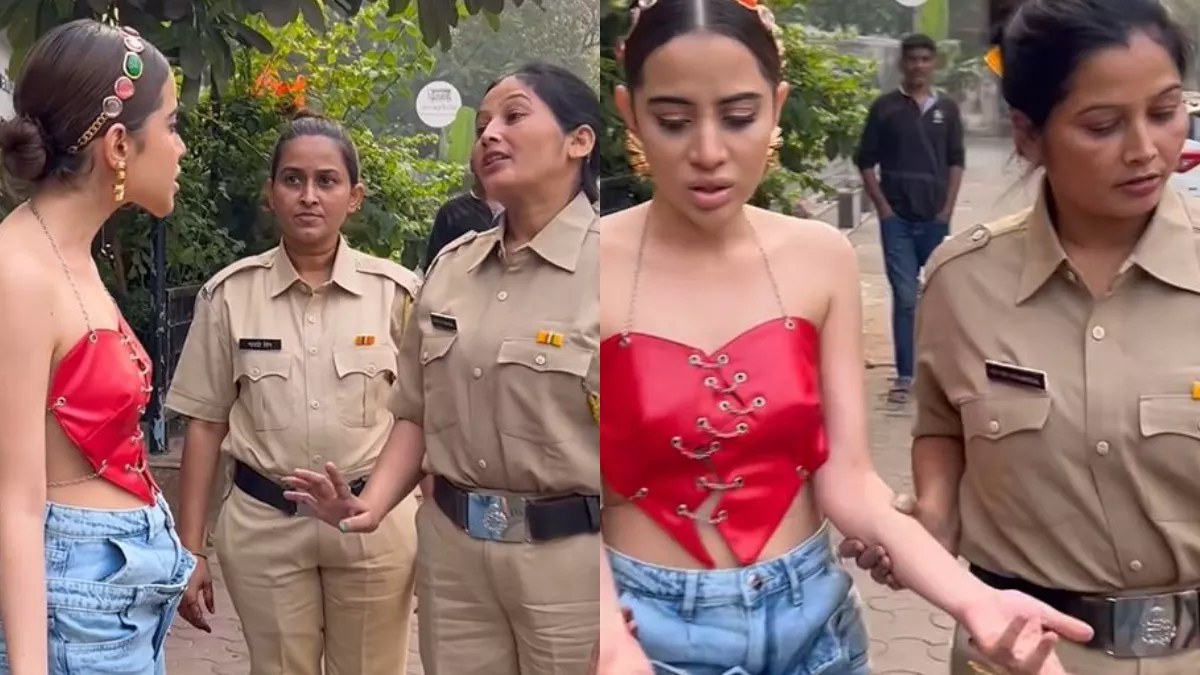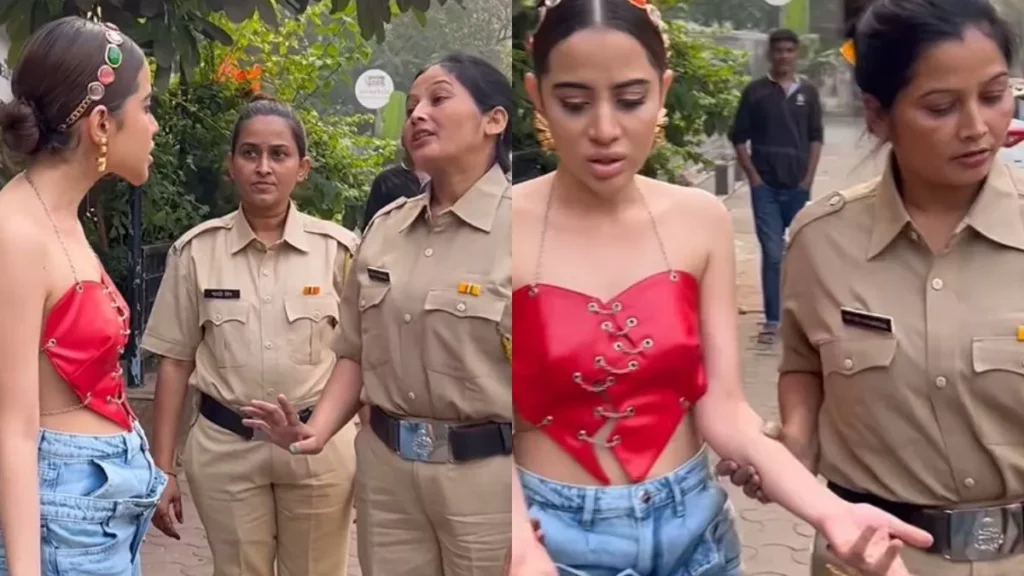 Urfi has not been arrested?
According to a report by India Today, Mumbai Police have denied any such arrest. On the other hand, considering how several paparazzi were already present there, it could be a shooting video or promotion for a film/series. Hindustan tried to speak to Urfi Javed's team regarding this, but they have currently refused to comment on anything. So, what the entire situation is about will only be known in due time.
Read more: – Keshav Maharaj Wife
FAQ
Why did URFI Javed get arrested?
She wasn't arrested. The video suggesting her arrest might be a prank or for promotional purposes.
What did URFI Javed do?
She's known for unique fashion on social media and TV. There's no confirmed report of her doing anything illegal.
How rich is Urfi Javed?
Her exact wealth isn't known, but she earns from acting and social media.
Why does URFI Javed dress like this?
She dresses boldly as a personal choice to express her individuality.