The Political Stir over the Lal Diary
In Rajasthan, the political atmosphere has been heated over a "Lal Diary." A former minister in the Gehlot government, Rajendra Gudha, appeared in the assembly carrying a red diary, claiming it contained several secrets related to Chief Minister Gehlot. Upon confiscation of the journal from the crowd, Gudha announced the existence of another one. The Red Diary issue has caused a significant stir in Rajasthan's politics, but what exactly is this issue?
Upcoming Elections and the Rising Controversy
Elections are slated to take place in Rajasthan this year, but before that, the "Lal Diary" is becoming a significant problem for CM Gehlot. Once a close associate and now an opponent, Rajendra Gudha is openly attacking Gehlot. Gudha has become more aggressive after his expulsion from the Congress party.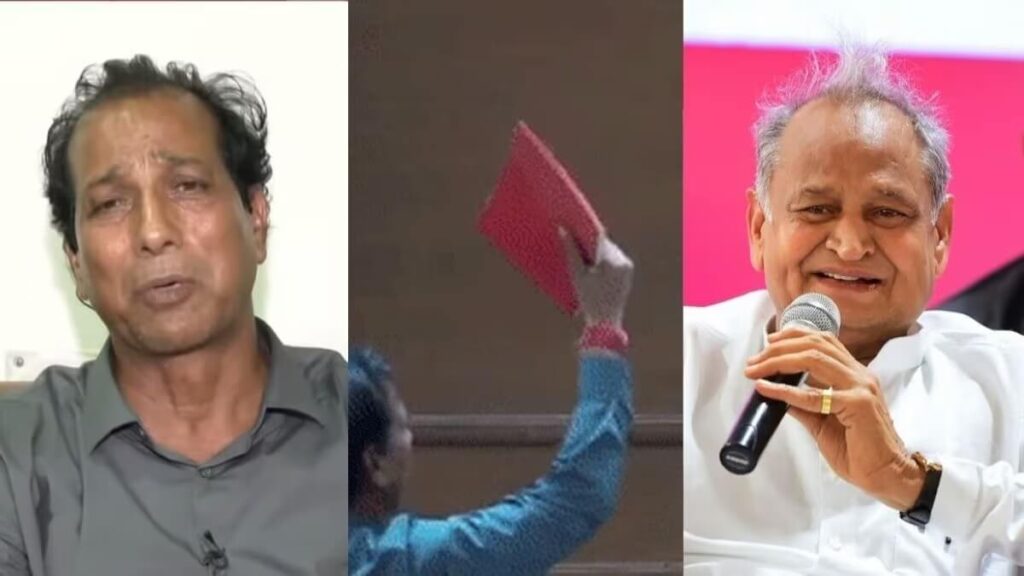 Who is Rajendra Gudha?
Rajendra Gudha was a minister in Ashok Gehlot's government and was once considered very close to him. However, Gudha was dismissed from the ministry due to recent political events. After his dismissal and becoming more aggressive, Gudha was expelled from the Congress party.
What is the 'Lal Diary'?
After being expelled from Congress, Rajendra Gudha attacked Ashok Gehlot with the "Lal Diary." He claims to have a red diary containing secrets that could land Gehlot in jail. Gudha has alleged that he extracted the 'Lal Diary' from the house of Dharmendra Rathore on Gehlot's order during a raid by the Enforcement Directorate and the Income Tax Department.
Gudha accuses the ministers of assaulting him in the assembly and seizing half of the Lal Diary. He alleges that he still has the other half, containing all the Gehlot government's misdeeds. According to Gudha's allegations, the Lal Diary contains sensational accusations, including bribing legislators for political gain, money distribution in cricket elections, and instances of buying and selling.
Gudha claims the diary even talks about scams worth 500 crores, how horse trading happened in the state assembly elections, and Gehlot's attempts to save his government when Sachin Pilot rebelled. He alleges that the diary also mentions how Gehlot's son Vaibhav was made the Rajasthan Cricket Association (RCA) president through questionable deals.
BJP's Attack on the Gehlot Government
Following Rajendra Gudha's allegations, the BJP is attacking the Congress government and asking Gehlot to explain what precisely the Lal Diary is and why he seems so scared of it.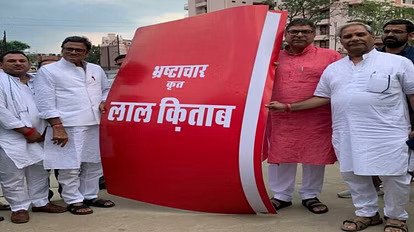 Just before the elections, the Lal Diary emerged as a new problem for Congress. The BJP has become aggressive on this issue. It will be interesting to see how Congress counters this.