iOS 17 is coming up with major updates to communication apps through which iPhone users can experience change than before on Phone, Facetime, and iMessage. iOS 17 makes sharing more easier with AirDrop. Along with this, Apple provides a more brilliant input that enhances the accuracy and speed of typing.
However, Apple also introduces new apps with iOS 17, such as Journal and StandBy. Apple makes it easy for its users to practice gratitude with its App Journal. Now iOS users have a new way to look at glanceable information when their iPhone is set down and charging.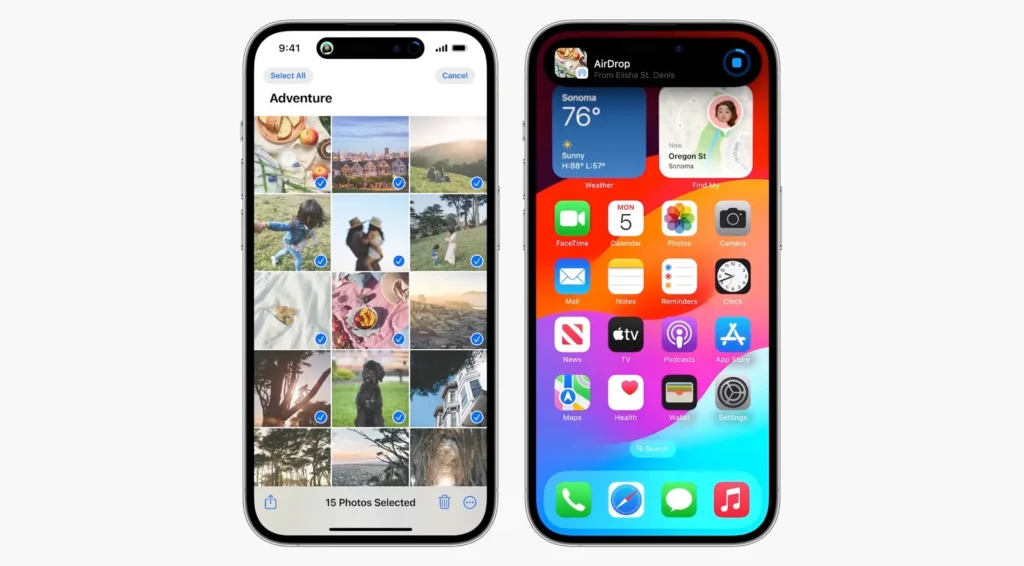 Now, users can customize their appearance and completely change the look of an incoming call. iPhone users can choose the beautiful treatment for their Photos or Memoji. As well as they have the option to change the typography and fonts for their calling preface. This way, Apple introduces a new way for their users to express themselves. With iOS 17, Apple updates its voicemail, and now users have Live Voicemail through which users can see the real-time transcription as someone leaves a voicemail.
iOS 17 is coming with big updates to Messages so that iPhone users can experience their all-new range of stickers and emoji stickers. Additionally, iPhone users can now create their Live stickers by just lifting subjects from photos. However, users can add effects to Live stickers according to them that bring them to life. The new drawer in the keyboard collects all the stickers of the user and puts them in one place for easier access.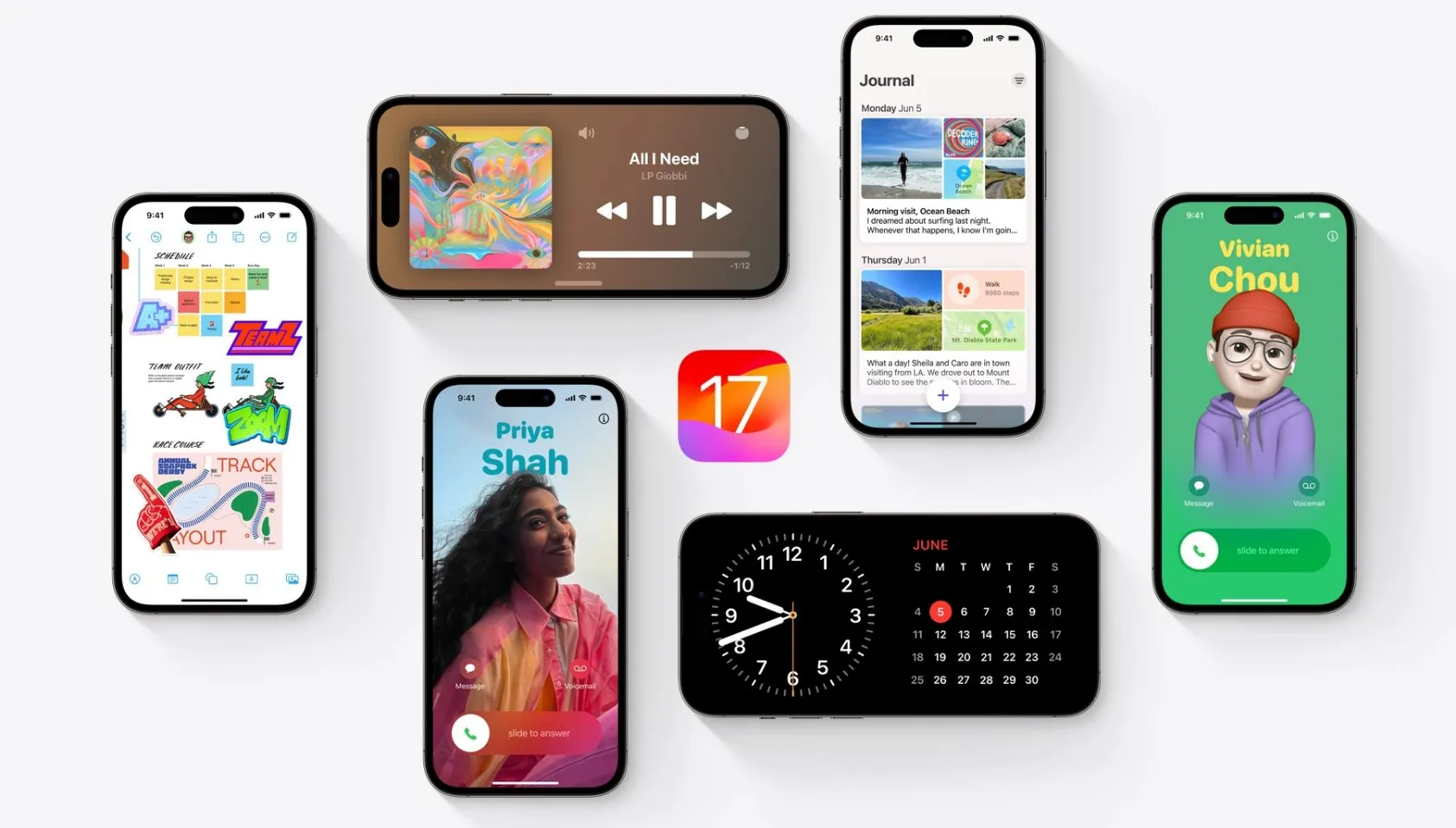 Img Src: Apple Inc.
The Autocorrect feature of an iPhone gets a comprehensive update with the transfer language model. Apple enhances the experience and accuracy of its users whenever they type something. Apple's new NameDrop feature allows users to share their contact information easily by just bringing their iPhones close together, or users can share the information by bringing the Apple Watch and iPhone together.
With iOS 17, we've made the iPhone more personal and intuitive by deeply considering the features we all rely on every day," said Craig Federighi, Apple's senior vice president of Software Engineering. He added, "Phone, FaceTime, and Messages are central to how we communicate, and this release is packed with updates we think our users will love. We've also reimagined AirDrop with new ways to share, autocorrect gets even better, and we're introducing all-new experiences with Journal and StandBy, plus so much more. We can't wait for everyone to try it."