The violence in Nuh district of Haryana ignited when attempts were made to stop the procession of the Vishva Hindu Parishad (VHP). This sparked violence between two communities after the procession was stoned on Tuesday, August 1. Several people have died in the incident and heavy security forces have been deployed.
The fire of Nuh violence has now reached Gurugram after Sohna. In Gurugram, a mob murdered an Imam, leading to the arrest of five individuals. So far, five people have died in the violence, including two home guards. The start of Nuh violence was from the threshold of an old Shiva temple in the Aravali hills.
The VHP procession started from this temple, and there were between two and a half to three thousand devotees present. The procession was supposed to travel from this temple to a village about 45 kilometers away in Nuh, but violence began as soon as the procession advanced about one to one and a half kilometers from the Shiva temple.
Two communities came face to face. As the procession was moving forward, people from another community started throwing stones, leading to a sequence of vehicle destruction and fire. Many people ran back towards the Shiva temple to escape the violence and hid inside the gate. Several lives were lost, including those of two home guards.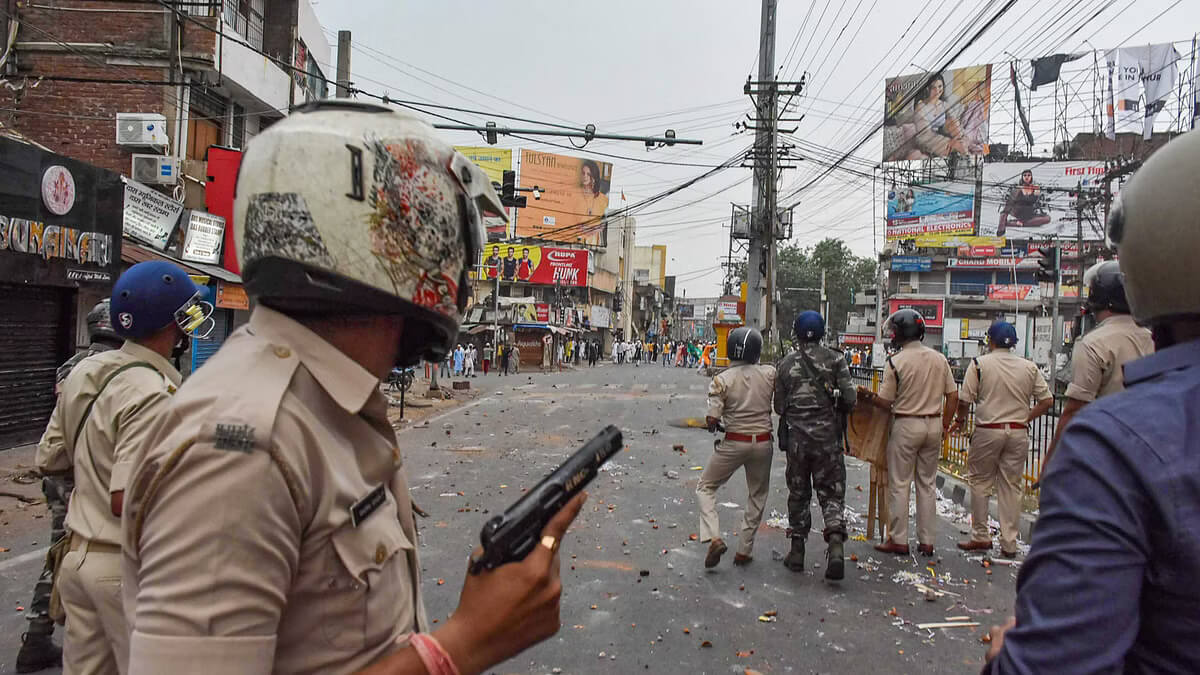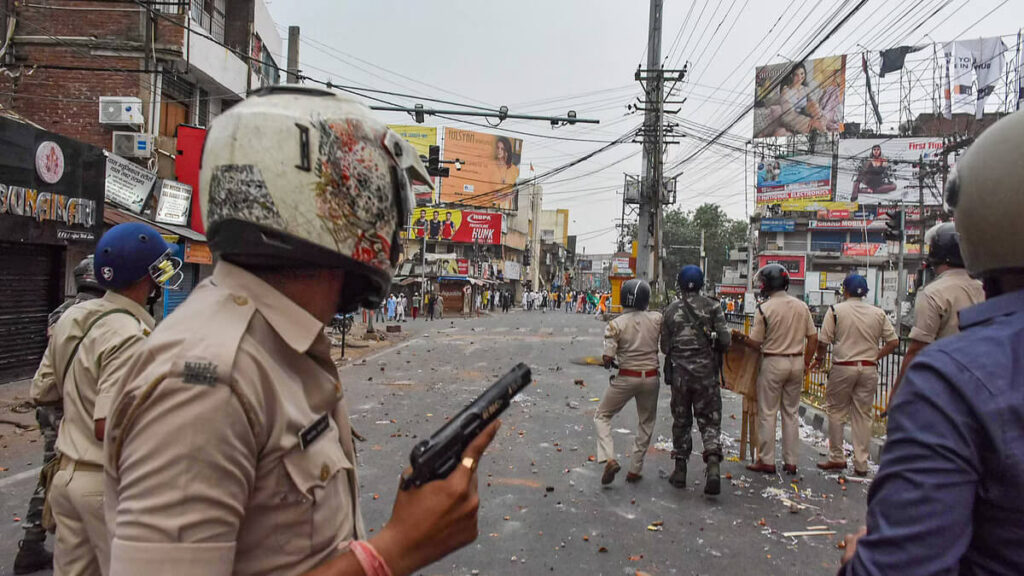 Since the incident, there has been a state of tension in the area, with a curfew imposed and the internet shut down. Schools have also been closed for security reasons, and many exams have been cancelled. The state of affairs can be estimated from the fact that the roads at the site of violence are strewn with charred vehicles that had been set on fire.
Why did the violence erupt in Nuh Haryana? It is said that the news of Monu Manesar participating in the procession was spread through social media. Monu Manesar is the person accused of killing two people in the name of cow protection in Rajasthan a few months ago. Hence, people from the other community tried to stop this procession and started throwing stones.