Explore the emerging world of hydrogen cars in India: Understand their advantages and get insights on the future prospects and current developments in India of this innovative and eco-friendly automotive technology.
Hydrogen Cars in in India 2023-24
After electric cars, many companies are looking for energy-efficient cars. The main factors that affect the choice of car lovers around the world are climate change, high fuel prices and environmental degradation.
To take care of the environment and make it cleaner and more sustainable, it is very important to use the best options for cars.
After electric vehicles (EVs), hydrogen cars are the next big thing for car lovers. For a better future, they will be a better alternative to traditional petrol and diesel-powered vehicles.
In this article, we will be discussing hydrogen cars in India, their current status, potential advantages, and other things.
What are hydrogen fuel cars?
The hydrogen fuel car is also called a hydrogen fuel cell vehicle (FCV). They are the cars that use hydrogen gas as their primary fuel source. When a car uses hydrogen fuel for moving, it only produces water vapor and warm air. They are more efficient and powerful than gasoline. Diesel driven cars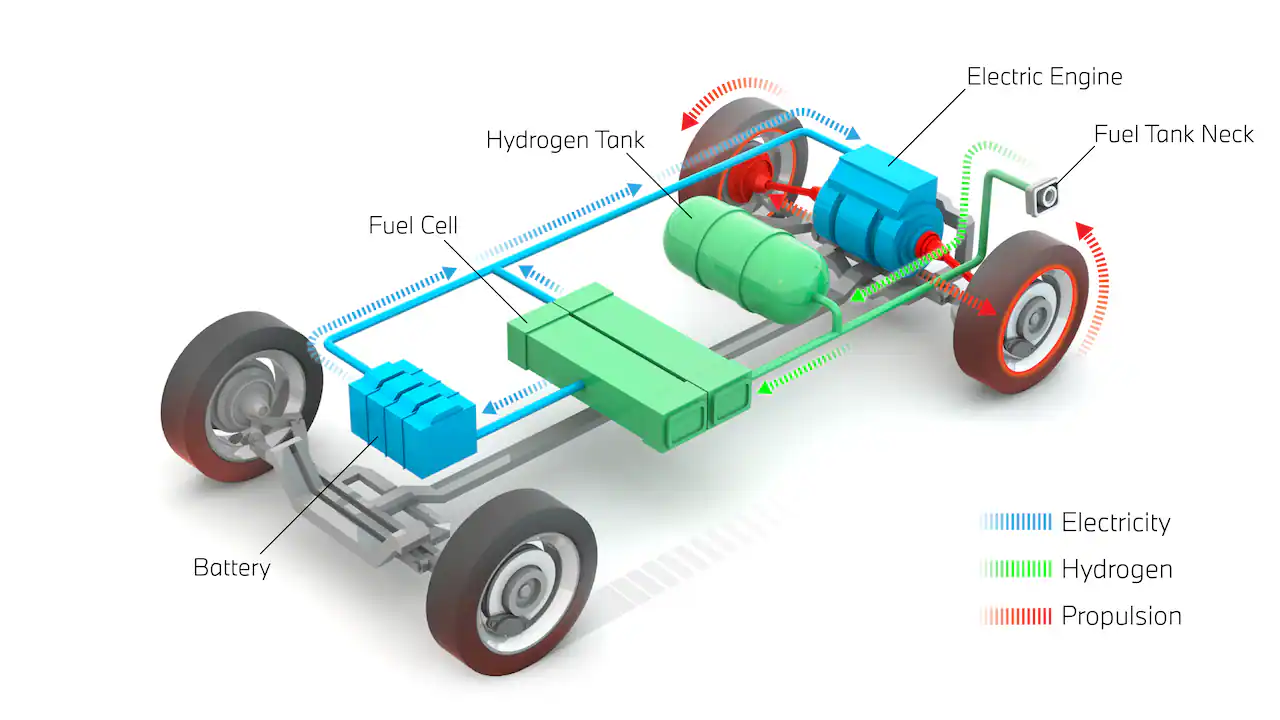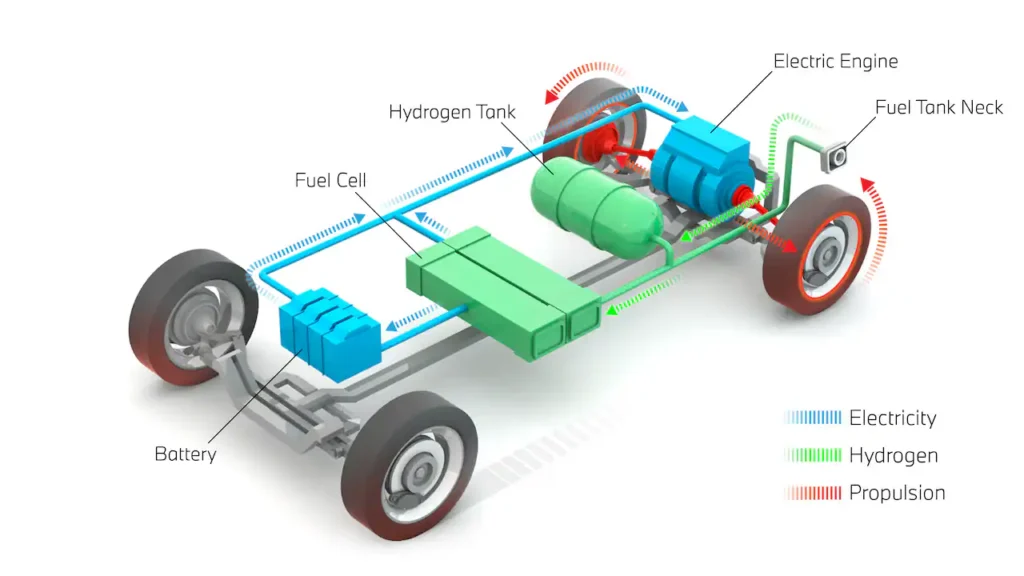 Advantages of Hydrogen Cars in India
Now, let's have a look at the advantages of using hydrogen cars in India:
ZERO EMISSIONS
One of the biggest advantages of using hydrogen cars is that they emit zero emissions into the air. They have no or minimal environmental impact.
HIGH RANGE
Another important advantage of hydrogen cars is that they offer a high range compared to electric vehicles (EVs).
BETTER PERFORMANCE
The performance of hydrogen cars is much better than any other version of cars like petrol, diesel, or EV.
FAST REFUELING
Hydrogen refueling is quick and hassle free as compared to petrol and diesel stations. This quick refueling time addresses one of the key concerns associated with EVs – lengthy charging periods.
Current Status of Hydrogen Cars in India
When we talk about the hydrogen cars in India, they are in their early stages. Many car experts say that it still requires lots of research and development. It is actually a great initiative for a green mobility solution. Many automobile companies like Tata Motors, Mahindra & Mahindra, and Ashok Leyland have already announced their plans for hydrogen cars. 
Toyota Mirai Debuts in India as a Hydrogen-Powered Eco-Friendly Car
Toyota introduces the Mirai, its first hydrogen electric car, in India, signaling a green shift in transportation. This eco-friendly car, launched in partnership with ICAT, offers a promising 600 km range per charge and costs just Rs 2 per km. Refueling is quick, taking only 5 minutes.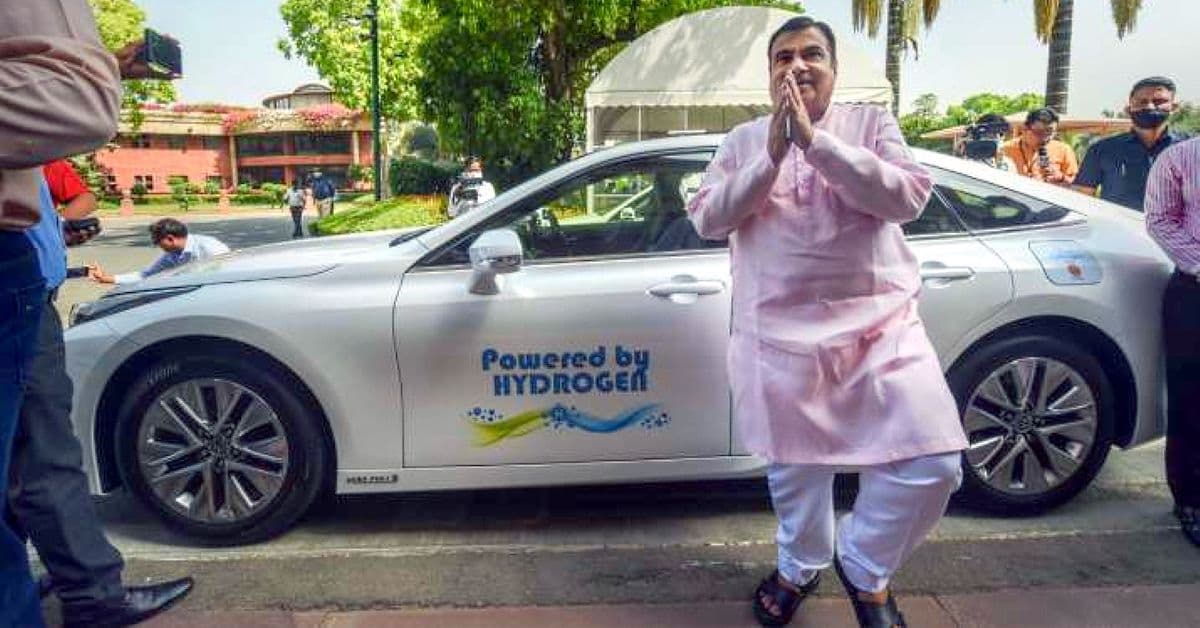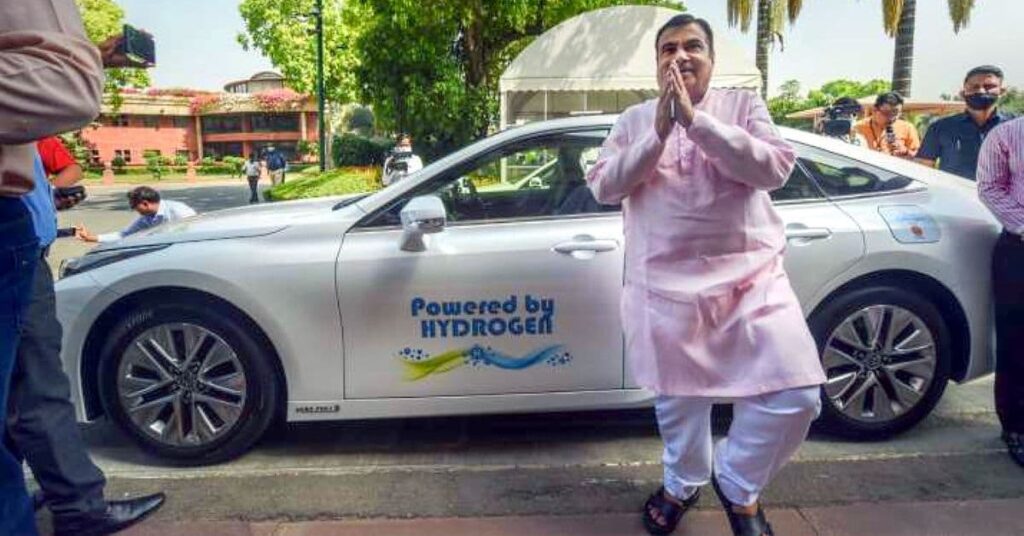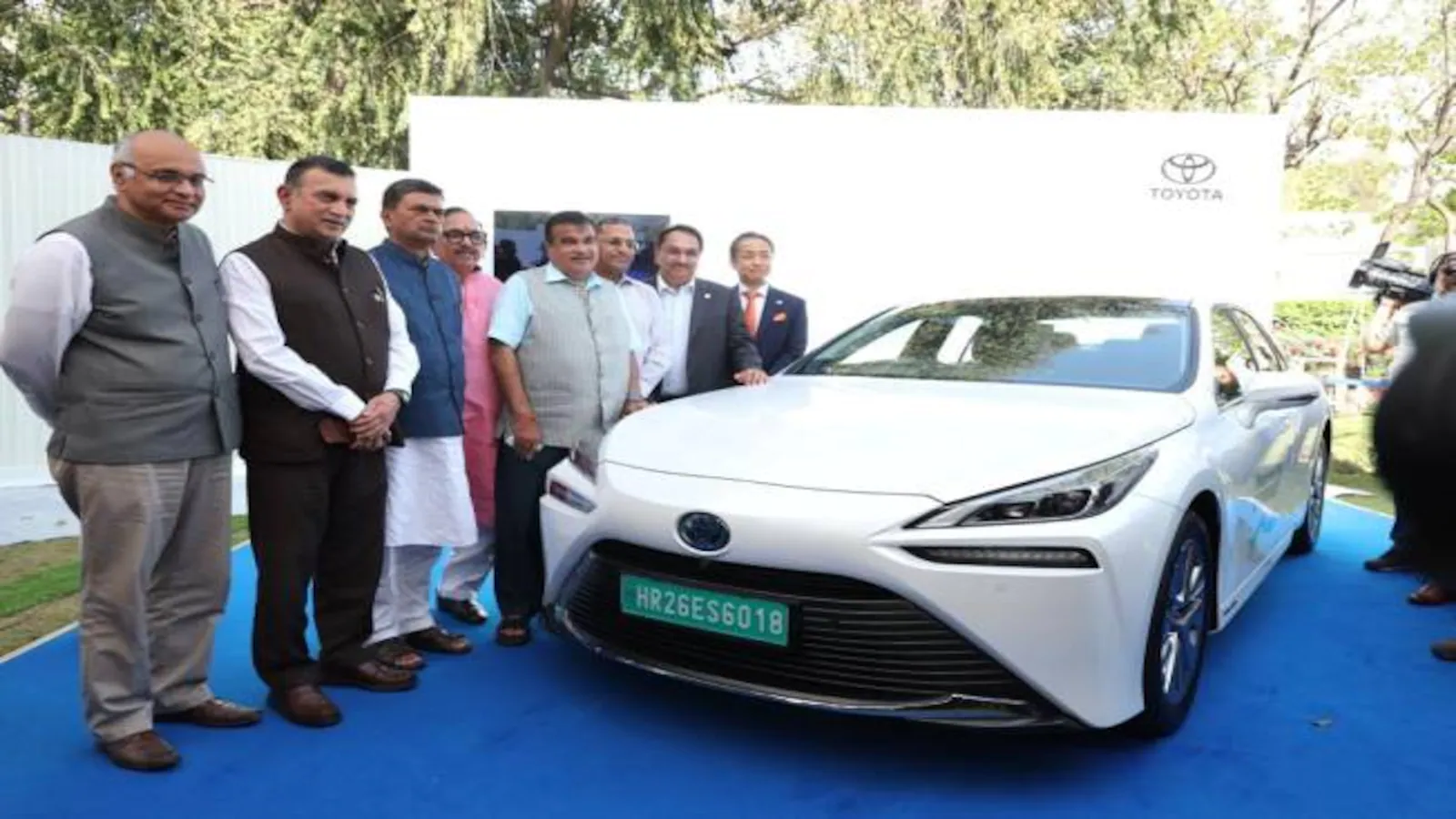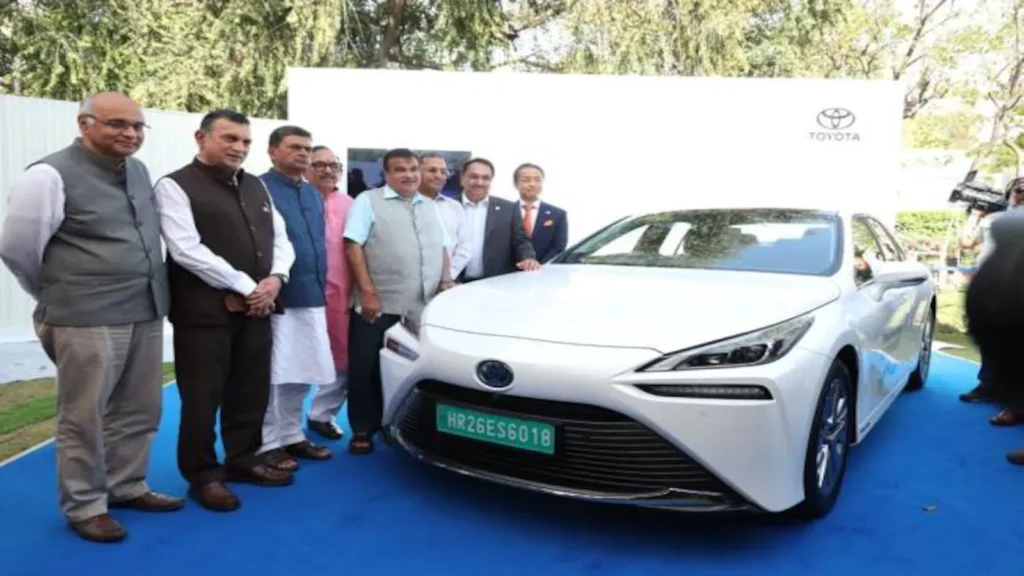 With no emissions other than water, the Mirai aligns with Moreover, with a significant Rs 3000 crore mission underway, Gadkari envisions India not only adopting green hydrogen in place of coal but also becoming a leading hydrogen exporter in the future.
Delhi | Union Road Transport & Highways minister Nitin Gadkari rides in a green hydrogen-powered car to Parliament pic.twitter.com/ymwtzaGRCm

— ANI (@ANI) March 30, 2022
Upcoming Hydrogen cars in India 2024
When talking about India, there are no hydrogen cars for sale in the Indian car market. But yes, there are many automobile manufacturers who have shared interests and plans for entering the Indian market 2024. It will be fascinating to see how hydrogen car prices in India will be, then.
Nowadays, a hydrogen car in India- Toyota Mirai, is expected to launch and cost INR 60 lakhs.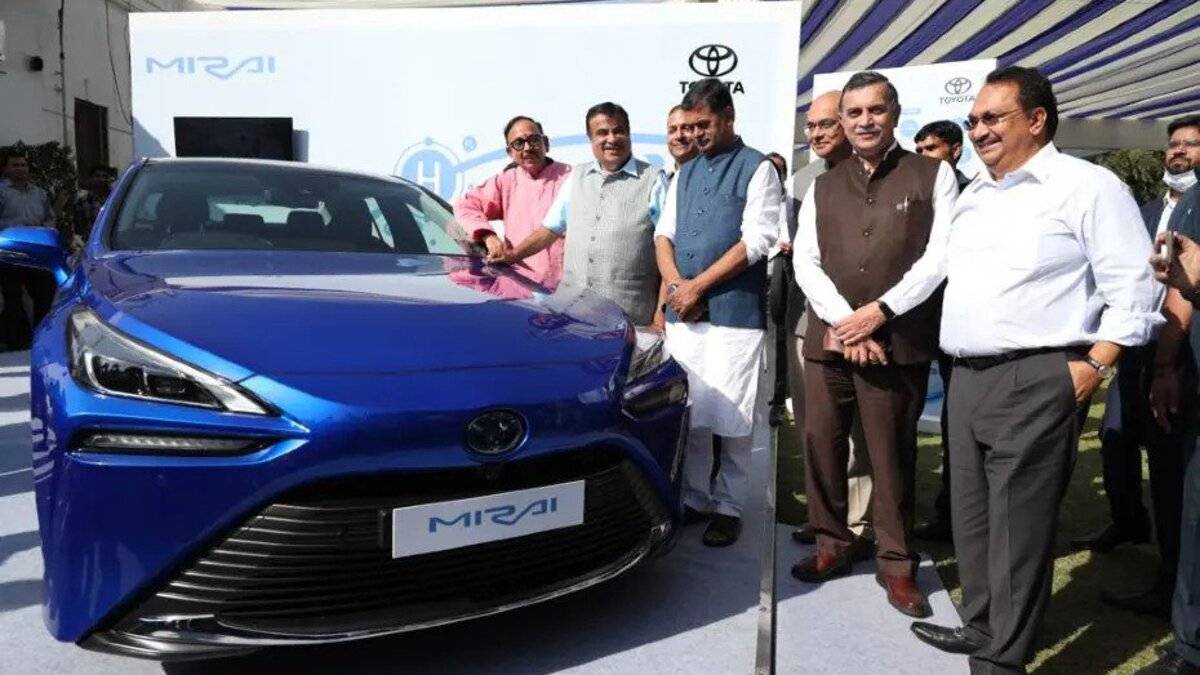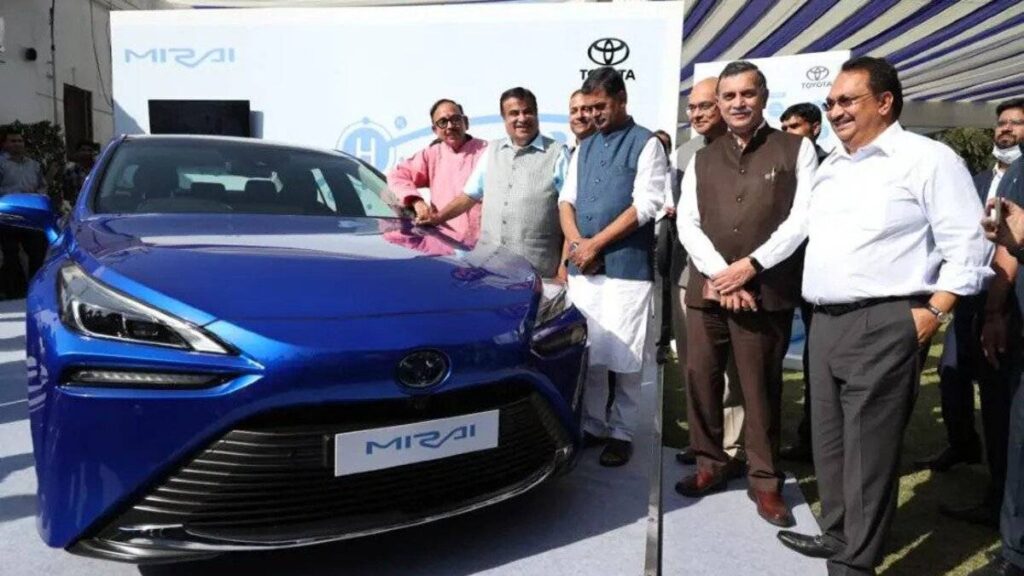 Plus, the International Centre for Automotive Technology (iCAT), an Indian governmental automotive testing agency, has signed an MOU with Toyota. It is for manufacturing the second-generation Mirai, a fuel-cell electric vehicle (FCEV). 
Read more:- Electric Cars in India Under 5 Lakhs
Conclusion
In conclusion, we would like to say that hydrogen cars have a lot of future in India. They are cleaner and have more eco-friendly transportation. Currently, there are no hydrogen cars for sale in the Indian car market, but it is expected that in the coming years, India will have hydrogen cars.